For members
LATEST: France announces online system for non-EU tourists to access health passports
The French government has moved online the system for people vaccinated outside the EU to access the QR codes needed for the French health passport - now required to access bars, cafés, tourist sites and long-distance travel.
Published: 10 August 2021 10:06 CEST
Updated: 11 September 2021 16:34 CEST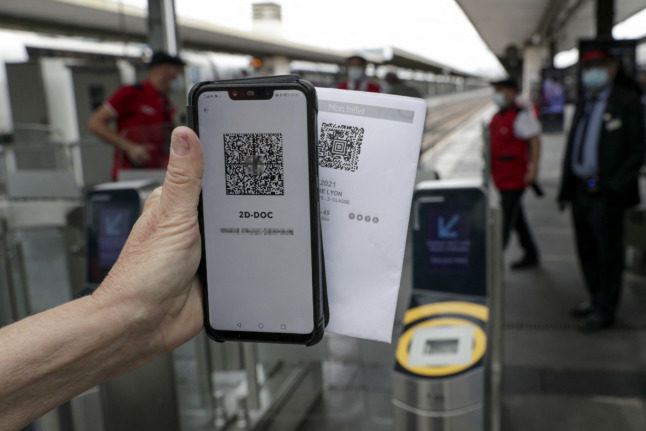 A passenger shows her Covid-19 health pass on a mobile phone and her train ticket at Lyon rail station in Paris. Photo: GEOFFROY VAN DER HASSELT / AFP.