For members
Am I eligible for French citizenship?
Getting French citizenship gives plenty of advantages but it is not a quick or easy process - here's how you can apply.
Published: 10 January 2020 11:45 CET
Updated: 7 February 2022 15:30 CET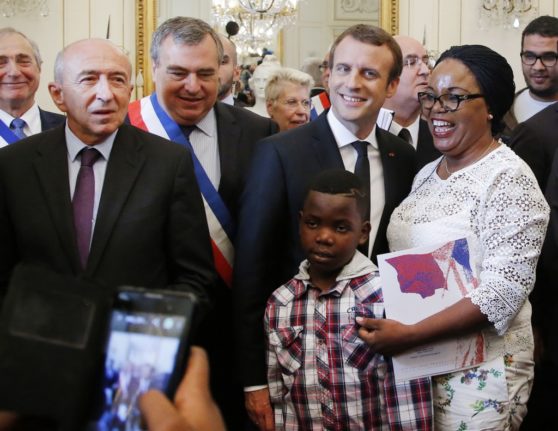 Please note - you don't get the president at all citizenship ceremonies. Photo: AFP
What to do if you are arrested in France
Everything you need to know if you find yourself in handcuffs in France.
Published: 21 June 2022 14:10 CEST
Updated: 22 June 2022 14:31 CEST