For members
How you could qualify for French citizenship in under five years
For most people looking to apply for citizenship in France, they have to live in the country for five consecutive years - but, under certain circumstances, you could apply sooner.
Published: 21 September 2022 12:48 CEST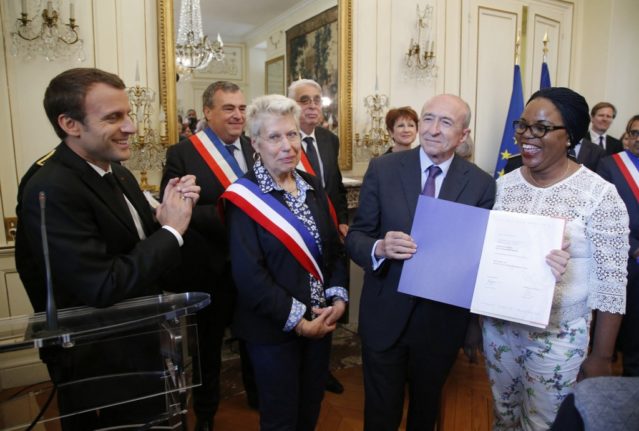 Note: The French President does not attend every citizenship ceremony (Photo: Michel Euler / POOL / AFP)
For members
TEST: Is your French good enough for citizenship and residency?
France has tightened up language requirements for citizenship and is proposing introducing a language test for certain types of carte de séjour residency card - so just how good does your French need to be?
Published: 13 July 2022 13:17 CEST
Updated: 31 July 2022 08:22 CEST