For members
What to expect for Tuesday's French pension strikes
The final day of January marks the second - and almost certainly not the last - day of mass strike action in the ongoing battle between the French government and unions over pension reform. From planes and trains to school, ski lifts and power cuts - here's what to expect on Tuesday.
Published: 24 January 2023 16:24 CET
Updated: 31 January 2023 08:15 CET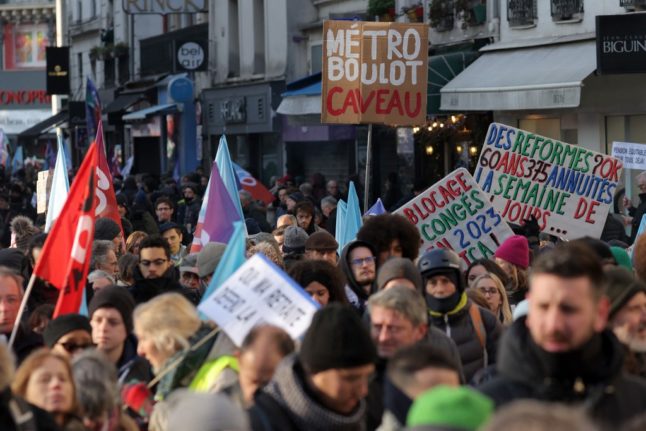 Demonstrators, including one holding a placard reading "Metro, work grave", march in protest at plans to reform the pension system. Photo by Thomas SAMSON / AFP
France faces huge disruption as pension protests kick off
France woke up to a day of paralysis on Tuesday with transport blockages, mass strikes and demonstrations hitting the country for the second time in a month to protest a planned reform to raise the retirement age.
Published: 31 January 2023 09:06 CET