IN IMAGES: Take a 'Step into the Void' high up in the French Alps
If you have ever wondered what it must feel like to step out off the edge of a cliff, 1,000 metres above the ground, then make your way to Chamonix in the French Alps and you'll find out. On Saturday, December 21, a new attraction, that cost half a million euros and two years to construct, is set to open up high up on the ridge of the Aiguille du Midi peak, in the Mont Blanc Massif range.'Step into the void' (Pas dans la Vide) as it has been named, is the creation of the tourist firm Compagnie du Mont Blanc and at 3,842 metres altitude in the French Alps it is certainly not for the faint-hearted. Anyone courageous enough can step out into the glass box, measuring 2m wide and 2.45m in height and get a unique and stomach churning view of the valley below, by looking right down between their legs.
Separating the brave from the abyss is three layers of glass, each one 12mm thick, made by a specialist French glazing company. The five sides of the box are held together by specially made fasteners. The box is designed to withstand the extreme weather conditions up in the mountains, where winds can exceed 200km/h and temperature can dip below minus 30°C. Would you like to step in to the void? View these image here first and tell us if you would do it.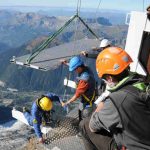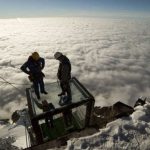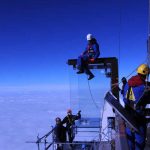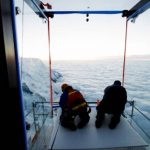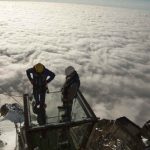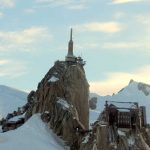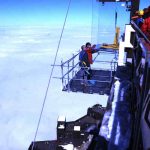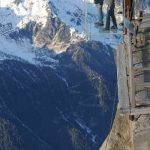 More galleries