For members
EXPLAINED: What the EU's new EES system means for travel to France
From biometric checks to the 90-day rule, cartes de séjour and visas - the European Commission and the French Interior Ministry have explained to The Local what the EU's new EES system means for people travelling in and out of France.
Published: 25 October 2022 10:17 CEST
Updated: 16 November 2022 16:26 CET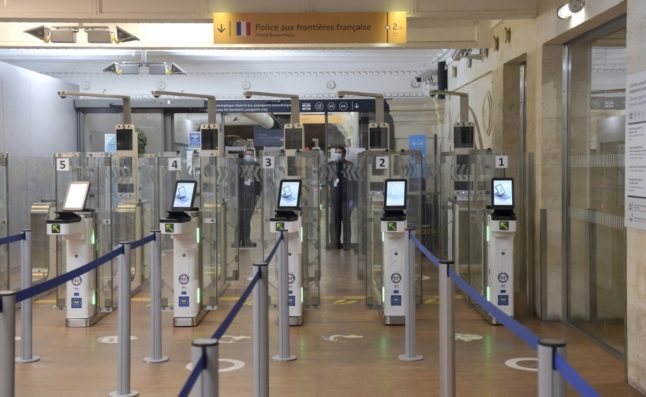 Passport control at the French border is set to change next year due to the EU's EES system. Photo by ERIC PIERMONT / AFP
For members
UK border strikes threaten Christmas travel chaos to and from France
Planned industrial action by British border force staff is threatening to disrupt Christmas travel plans for people going between France and the UK - with a warning of 10-hour waits at airports. It comes on top of planned strikes on the Eurostar.
Published: 8 December 2022 15:14 CET