For members
Reader question: What happens if my French health pass is deactivated?
French health passes are gradually being deactivated for people who have not received their vaccine booster dose in time - but what do you do if your pass is deactivated?
Published: 21 December 2021 15:06 CET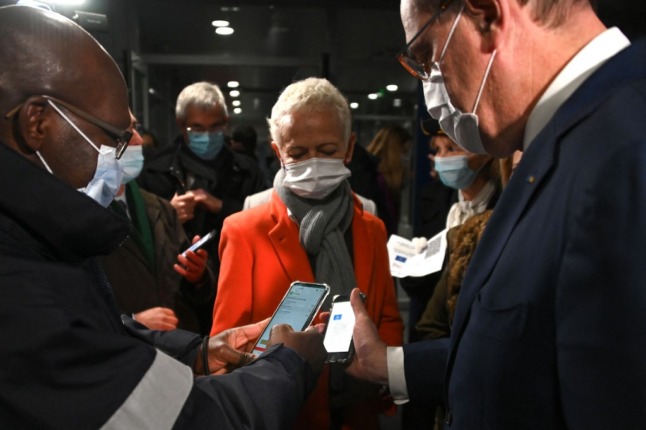 French Prime Minister Jean Castex shows his health pass to a security guard. If your pass is deactivated because you have passed the deadline to receive a booster, the solution is simple. (Photo by PATRICK HERTZOG / AFP)
For members
Reader question: Can I buy or sell a car in France if I have a foreign driving licence?
You can drive in France for a certain amount of time with some foreign driving licences. But can you buy or sell a car with one and what other documents do you need?
Published: 6 July 2022 15:51 CEST