For members
EXPLAINED: How France's vaccine pass works
France's health pass is now a vaccine pass. But what does this actually mean and how does it affect you?
Published: 20 December 2021 12:15 CET
Updated: 4 February 2022 08:56 CET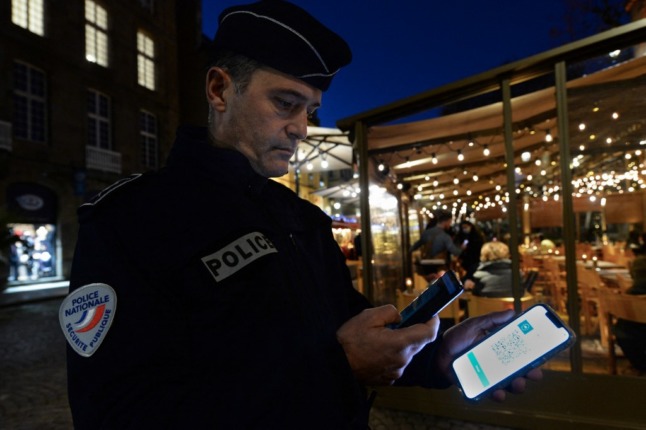 A policeman checks the Covid-19 health pass in France. The government plans to transform the health pass into a vaccine pass by the end of January. (Photo by JEAN FRANCOIS MONIER / AFP)
Covid-19: European summer holidays threatened by rise of subvariants
A resurgence of Covid-19 cases in Europe, this time driven by new, fast-spreading Omicron subvariants, is once again threatening to disrupt people's summer plans.
Published: 22 June 2022 16:08 CEST