For members
Can tourists use the French health pass without a booster?
France has announced sweeping changes to its Covid vaccine booster programme - making them available to all adults but also making them mandatory to continue using the health pass. So what does this mean for those who have been vaccinated in another country?
Published: 26 November 2021 11:17 CET
Updated: 15 December 2021 08:36 CET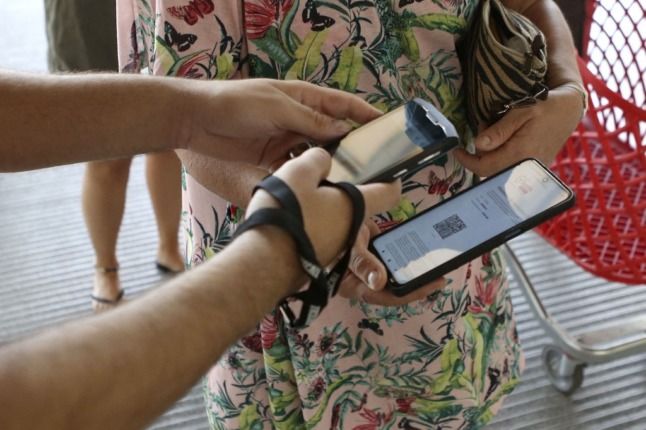 The French health pass will soon require booster shots of vaccine. Photo: Pascal Pochard Casablanca/AFP
For members
Reader question: Are there private beaches in France?
Amid accusations of racism at fancy seaside resorts and legal controversies surrounding US statesmen, we take a look at the law surrounding private beaches in France.
Published: 11 August 2022 12:24 CEST