For members
EXPLAINED: How expensive is childcare in France?
If you are looking to start a family in France, you might be wondering how affordable it is and what you can expect in terms of options. Here is a breakdown of French childcare:
Published: 14 September 2022 11:46 CEST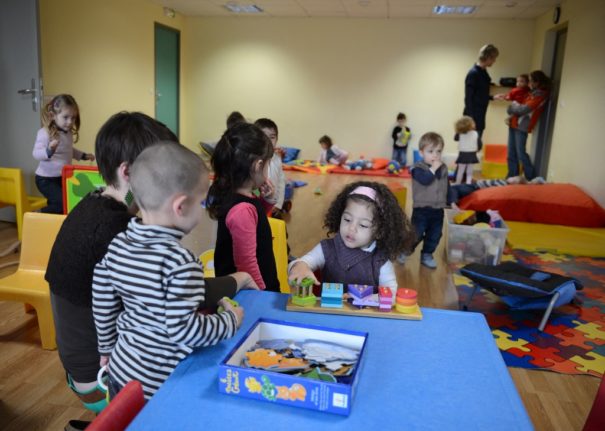 Children play with employees in a creche of the Karapat association on February 8, 2012 in Lovagny. (Photo by PHILIPPE DESMAZES / AFP)
French schools, renting property and vocabulary: 6 essential articles for life in France
From how to quit your job in France to choosing the best French school for your kids and learning all the vocabulary of France's cost of living crisis - here are six essential articles for life in France.
Published: 24 September 2022 07:03 CEST