For members
EXPLAINED: How expensive is childcare in France?
If you are looking to start a family in France, you might be wondering how affordable it is and what you can expect in terms of options. Here is a breakdown of French childcare:
Published: 14 September 2022 11:46 CEST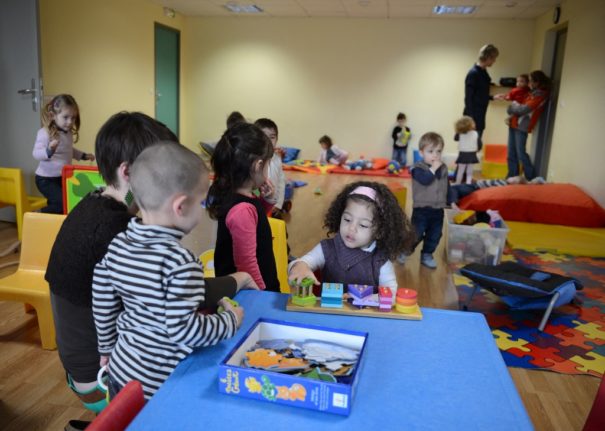 Children play with employees in a creche of the Karapat association on February 8, 2012 in Lovagny. (Photo by PHILIPPE DESMAZES / AFP)
For members
Reader question: How many public holidays does France have?
You would think this would be a simple question - but in fact the answer depends on the year, the region and your job. We explain.
Published: 26 January 2023 16:41 CET