For members
MYTHBUSTERS: Is the quality of life actually that good in France?
When asking people why they moved to France, one answer comes up again and again - a better quality of life. But is the quality of life really that good in France? We crunched some data to find out.
Published: 18 July 2022 14:42 CEST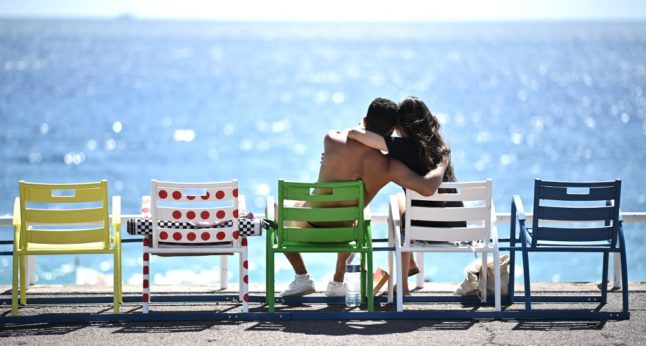 A couple hugs while sitting on painted chairs on the promenade des Anglais in the French Riviera city of Nice in 2020. (Photo by Anne-Christine POUJOULAT / AFP)
For members
Courtier: Should you hire a broker when buying property in France?
If you're researching the French property market, you might have come across mentions of 'courtiers' - here's what they do and whether they are necessary.
Published: 26 September 2022 13:46 CEST