For members
EXPLAINED: How does the French Senate work?
The role of the French Senate is frequently misunderstood outside France because - unlike its equivalents in countries including the US - its powers have several big limitations. Here's how France's second chamber works, how senators are elected and how much power it actually has.
Published: 14 May 2021 14:14 CEST
Updated: 5 December 2022 13:39 CET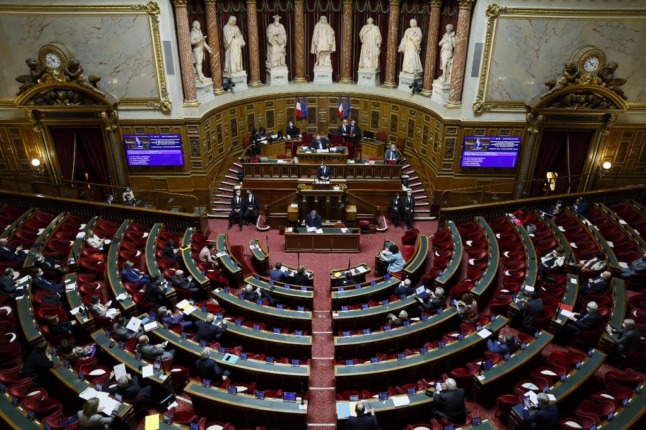 Photo: Thomas Samson/AFP
French Prime Minister Macron doubles down on pension age as strikes loom
France's prime minister on Sunday ruled out backtracking on a plan to raise the retirement age as unions prepared for another day of mass protests against the contested reform.
Published: 29 January 2023 12:34 CET