For members
ANALYSIS: Why is France so often misrepresented abroad?
After a series of stories in foreign media that misunderstand or misrepresent events in France, Ingri Bergo looks at why is France having such a hard time making itself understood abroad.
Published: 29 April 2021 14:12 CEST
Updated: 2 May 2021 11:08 CEST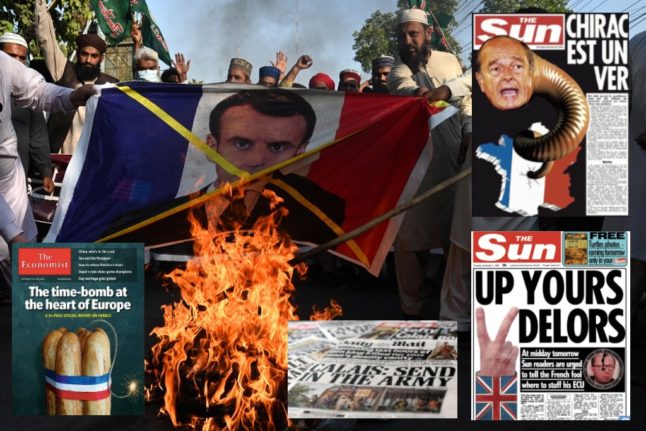 Illustration photo: Arif ALI / AFP / various sources
Awkward anniversary as French far-right marks 50 years
France's far-right leader Marine Le Pen said her anti-immigration party was "ready to govern" on Wednesday as it marked 50 years since its founding, an awkward anniversary that has highlighted her troubled relationship with her father.
Published: 6 October 2022 08:47 CEST