For members
Rules of Raclette: How to make France's cheesy winter classic
It's one of France's most popular winter dishes - a hearty confection of meat, potatoes, pickles and lots of melted cheese. Here's what you need to know about creating a classic raclette.
Published: 6 November 2019 11:55 CET
Updated: 19 October 2022 10:01 CEST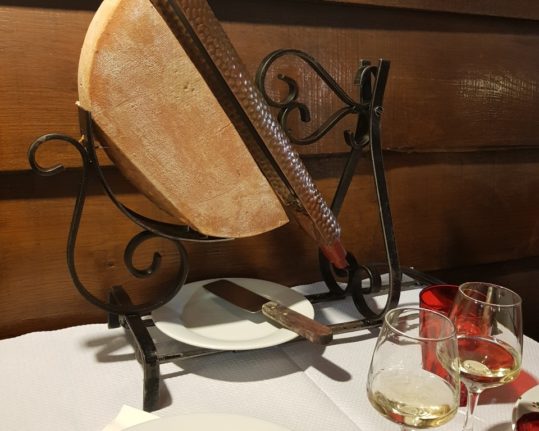 The raclette grill melts the cheese ready for pouring. Photo: The Local
For members
Apéro to digestif: What to expect from every step of a French dinner
Whether it's Christmas dinner with your French in-laws or a meal with some new friends or neighbours, after you have been in France for some time you will probably be invited for dinner in a French home - so what should you expect and what manners do you need to know about? 
Published: 29 November 2022 10:42 CET