For members
MAP: Which French cities have vehicle bans or restrictions?
If you're driving in a French city, the chances are high that there will be low-emission zones or other restrictions for vehicles, and you may also need a Crit'Air sticker.
Published: 1 September 2022 14:23 CEST
Updated: 2 September 2022 10:43 CEST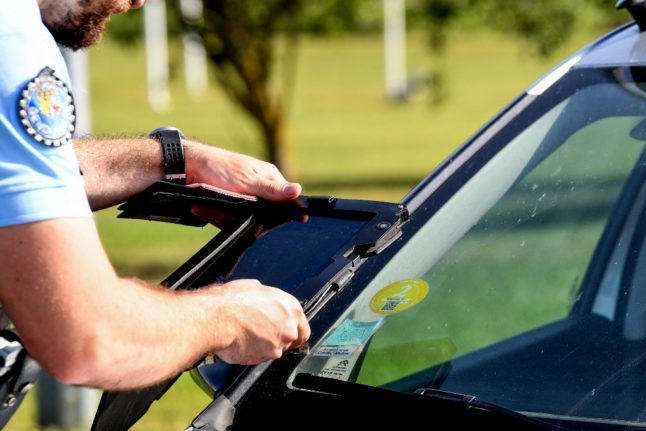 A French Gendarme uses a tablet to control the "Crit'Air" sticker on a car (Photo by JEAN-PIERRE CLATOT / AFP)
How Brexit and Covid have derailed Eurostar services between France and UK
The French boss of Eurostar has laid out how the combination of the pandemic, Brexit and ongoing uncertainty over new EU travel rules have left the company in a very precarious position.
Published: 27 September 2022 15:21 CEST