For members
MAP: The parts of France with more cows, sheep or pigs than people
France is known as an agricultural nation - but just how agricultural has been revealed in a series of maps.
Published: 1 June 2022 13:48 CEST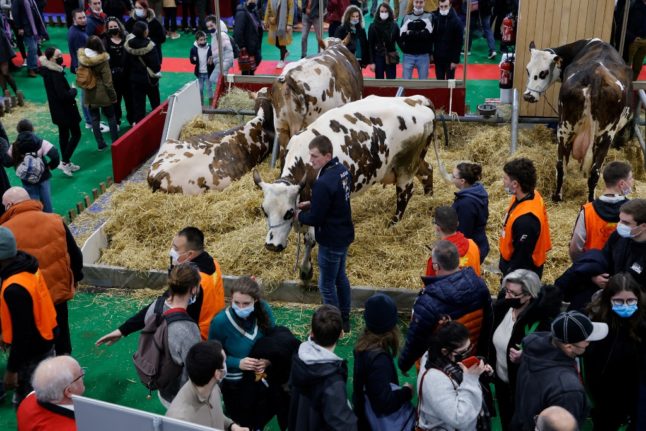 Cows at the 58th Salon de l'Agriculture in Paris earlier this year. (Photo: Ludovic Marin / AFP)
For members
Bears, lemons and pig-squealing: 9 of France's strangest festivals
From pig-squealing competitions to men in bear suits, these are some of France's most bizarre traditional festivals.
Published: 5 December 2022 11:05 CET