In recent weeks France has moved dozens of countries onto the 'green list', which means unlimited travel for all and less paperwork, but the UK has remained on the orange list.
However from Thursday this changes and the UK joins the rest of Europe, the USA, Canada and South Africa on the green list.
This ushers in two major changes; for vaccinated travellers the 'declaration sur l'honneur' is no longer required, meaning the only bit of Covid-related travel admin remaining is showing poof of vaccination at the border. A Covid test is not required.
It also means that unvaccinated travellers can come to France for any reason – previously, unvaccinated people could only enter France for 'essential' reasons, which ruled out holidays, visits to second homes and family visits.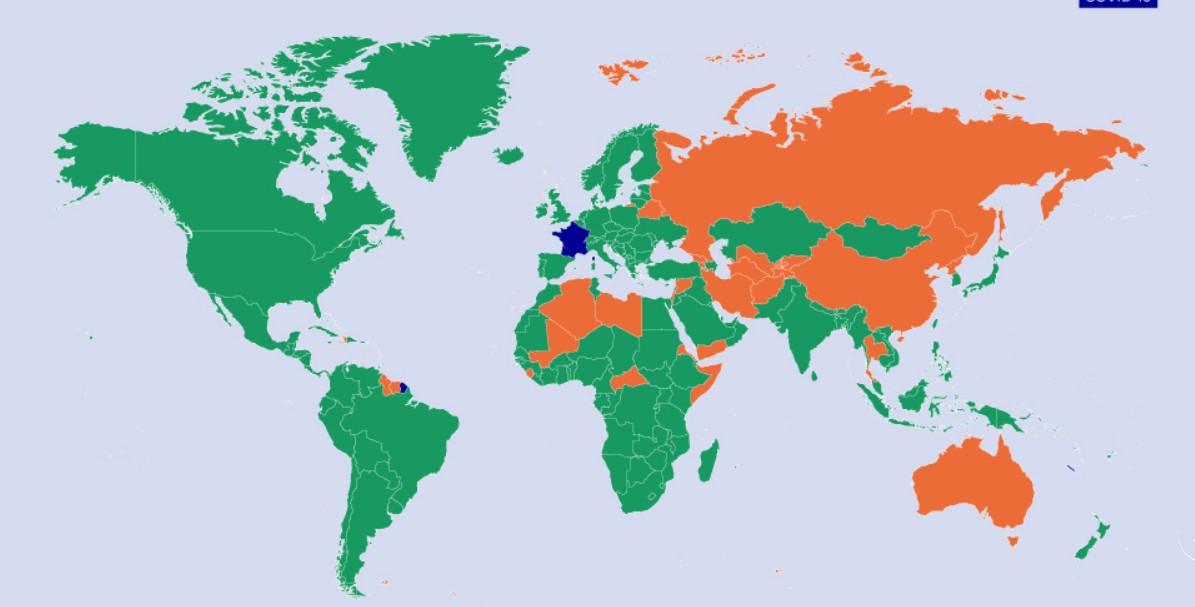 Unvaccinated people still need to show a negative test result at the border. The test can be a PCR test taken within 72 hours or an antigen test taken within 48 hours – be aware that not all types of Lateral Flow Test are accepted in France. The declaration is no longer required and there is no requirement to quarantine once in France.
Full details on the travel rules HERE.
The definition of 'fully vaccinated' for travel purposes is to have had two doses of an EMA approved vaccine – Pfizer, Moderna or AstraZeneca. A booster shot is not required for travel purposes.
Déplacements 🇬🇧/🇫🇷 : le 31/03 le Royaume-Uni sera placé en liste verte. Disparition des motifs impérieux pour les voyageurs non vaccinés, qui devront présenter un test négatif (PCR 72 h ou TAG 48 h) – Entrée en vigueur dès la publication au Journal Officiel @ConsulFranceUK

— Guillaume Bazard (@GuillaumeBazard) March 30, 2022
The change was announced on Wednesday evening by the French Consul in London and came into effect on Thursday, March 31st, when it was published in the Journal Officiel.