For members
Reader question: Are NHS vaccination certificates still valid on the French health pass?
Several readers who were vaccinated in the UK have told of their French health passes suddenly being deactivated - here's what is happening.
Published: 3 January 2022 11:51 CET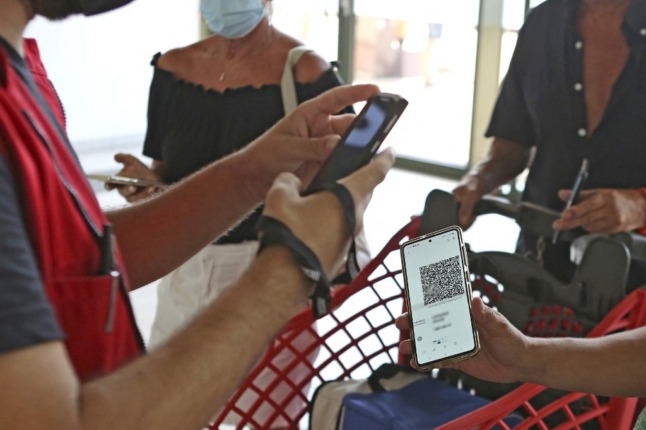 The health pass is required to access a wide variety of venues in France. Photo: Pascal Pochard Casablanca/AFP
For members
Reader question: Do non-EU children living in France need a DCEM document for travel abroad?
Adult non-EU citizens living in France know - or, at least, should know - that they should carry their titre de séjour as proof of residence whenever they travel abroad. But what about children?
Published: 15 November 2022 09:45 CET