For members
What new Covid measures could France impose on Monday?
The French Health Defence Council will meet on Monday amid soaring Covid-19 case numbers to 'reevaluate' the current Covid rules. Here are the measures that ministers will be considering.
Published: 27 December 2021 09:55 CET
Updated: 27 December 2021 15:22 CET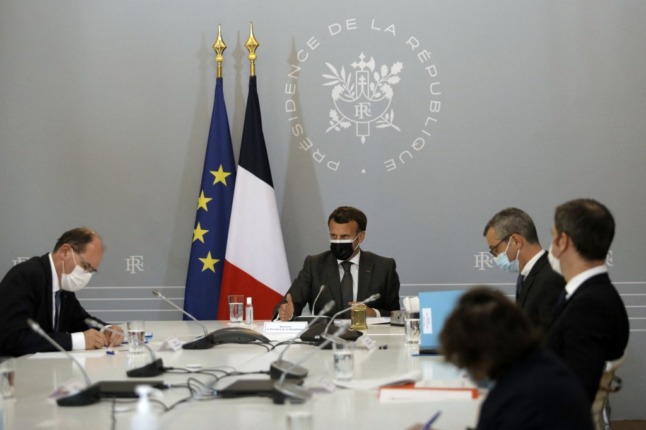 Emmanuel Macron will chair a meeting of the Defence Council on Monday. Photo: Lewis Joly/AFP
Covid-19: European summer holidays threatened by rise of subvariants
A resurgence of Covid-19 cases in Europe, this time driven by new, fast-spreading Omicron subvariants, is once again threatening to disrupt people's summer plans.
Published: 22 June 2022 16:08 CEST