For members
Cycle lanes, scooters and terraces – is Paris still safe for pedestrians?
The recent death of a woman who was hit by an electric scooter has sparked a debate about whether it's safe to be a pedestrian in Paris in 2021. We took to the streets to see how the locals feel.
Published: 7 July 2021 16:50 CEST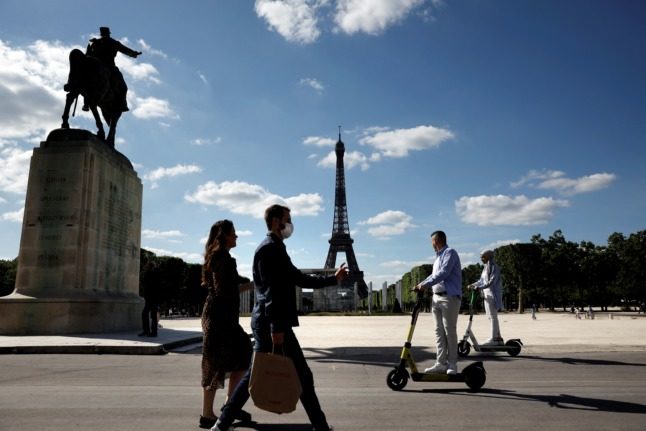 Pedestrians now have to contend with electric scooters. Photo: THOMAS COEX / AFP.
France gets help from EU neighbours as wildfires rage
Firefighting teams and equipment from six EU nations started to arrive in France on Thursday to help battle a spate of wildfires, including a fierce blaze in the parched southwest that has forced thousands to evacuate.
Published: 12 August 2022 08:48 CEST