For members
QR codes and sign-ins – how France's reopened restaurants keep track of customers
As restaurants, bars and cafés reopen their indoor spaces, dinner or drinks inside now requires a sign-in - here's how it works.
Published: 2 June 2021 10:35 CEST
Updated: 9 June 2021 13:05 CEST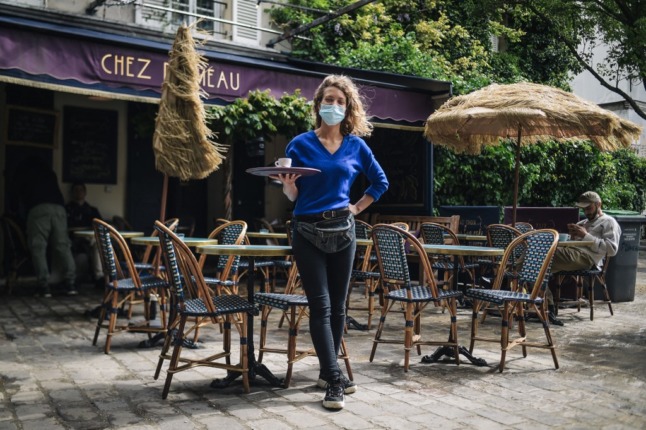 Entry to the interior of a bar, restaurant or café will involve scanning a QR code. Photo: Lucas Bariolet/AFP
For members
ANALYSIS: Is France food self-sufficient?
The war in Ukraine and, in the longer term, climate change have prompted concerns about supplies and cost of food - but would France be able to produce enough to feed its population if necessary?
Published: 25 May 2022 16:34 CEST