For members
Are there really 270,000 unclaimed appointments for Covid vaccinations in France?
The French media has flagged up thousands of spare appointments, but among those in eligible groups the biggest complaint is not being able to find an appointment slot.
Published: 28 April 2021 17:10 CEST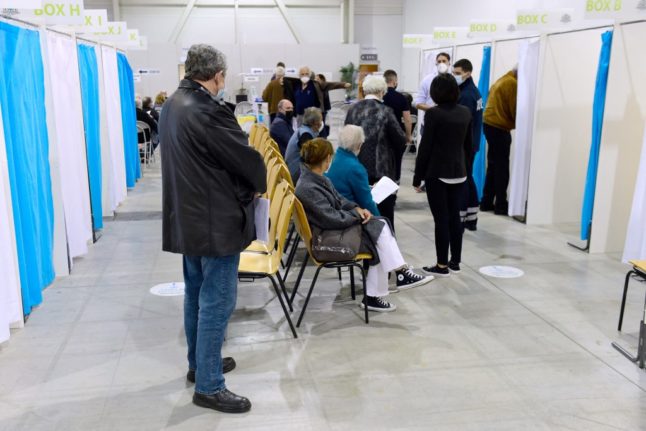 Vaccine centres in France give thousands of doses a day. Photo: Nicolas Tucat/AFP
Return of the health pass? How France plans to tackle new wave of Covid cases
With a sharp rise in reported cases in recent weeks, France appears to be in the middle of a new wave of Covid infections - so what measures are the government taking to control it?
Published: 27 June 2022 13:32 CEST