For members
Bears, lemons and pig-squealing: 9 of France's strangest festivals
From pig-squealing competitions to men in bear suits, these are some of France's most bizarre traditional festivals.
Published: 5 December 2022 11:05 CET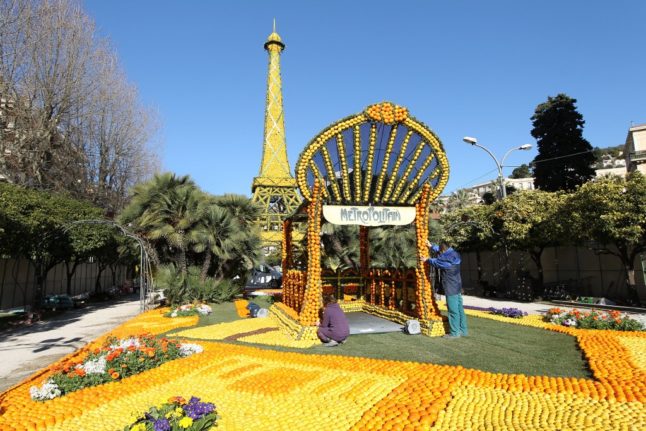 People work on sculptures made with oranges and lemons during the 2012 "Fete du Citron" (lemon carnival).(Photo by VALERY HACHE / AFP)
France may cut Channel islands ferry service after post-Brexit collapse in visitor numbers
Visits to the Channel islands from France have halved since Brexit, and French local authorities say they may be forced to cut the regular ferry service, asking for the passport requirement to be waived for French visitors.
Published: 31 January 2023 10:28 CET