For members
Bears, lemons and pig-squealing: 9 of France's strangest festivals
From pig-squealing competitions to men in bear suits, these are some of France's most bizarre traditional festivals.
Published: 5 December 2022 11:05 CET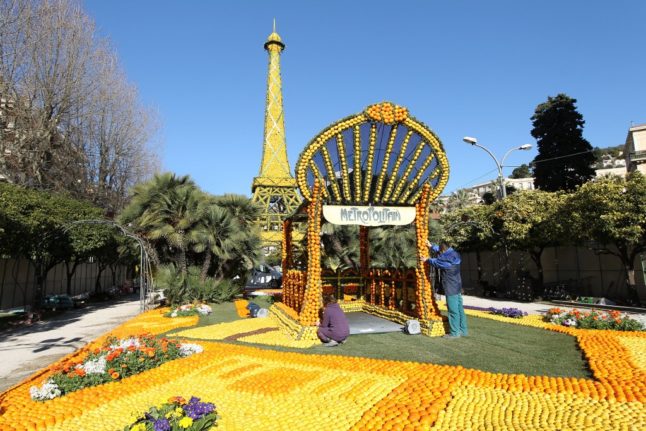 People work on sculptures made with oranges and lemons during the 2012 "Fete du Citron" (lemon carnival).(Photo by VALERY HACHE / AFP)
For members
France's pension strikes: What to expect on January 31st
The final day of January marks the second - and almost certainly not the last - day of mass strike action in the ongoing battle between the French government and unions over pension reform. Here's what to expect on January 31st.
Published: 24 January 2023 16:24 CET
Updated: 25 January 2023 09:11 CET