For members
What you need to know about the French bear festival recognised by Unesco
The Fête de l'Ours, celebrated in parts of southern France, has been added to UNESCO's world heritage list - here is what you need to know about this quirky festival involving Frenchmen in bear skins chasing young women.
Published: 1 December 2022 11:47 CET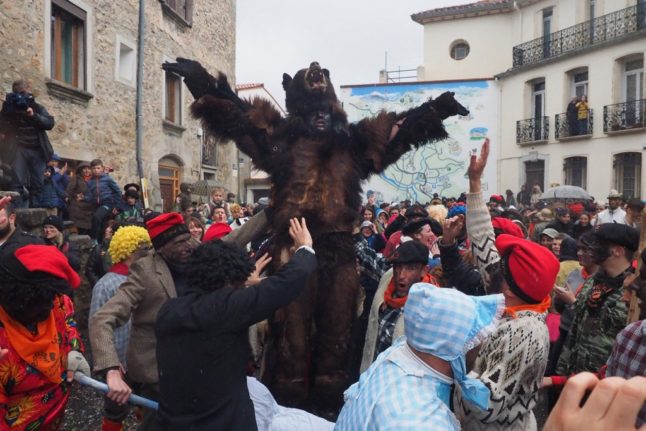 A man dressed in a bear costume addresses the crowd during the "Fete de l'ours" (Festival of the Bear) in 2017. (Photo by RAYMOND ROIG / AFP)
For members
Bio, artisan and red label: What do French food and drink labels really mean?
From home-made to made in France, organic to artisan, AOP to Red Label - French food and drink products have a bewildering array of different labels and quality marks - here's what they all mean.
Published: 26 January 2023 17:01 CET