For members
Worst in the EU? Just how well (or badly) do the French speak English?
France has been ranked the worst in English proficiency out all all EU countries in a new international ranking, but the real picture is a bit more complicated depending on where you are in France.
Published: 16 November 2022 16:19 CET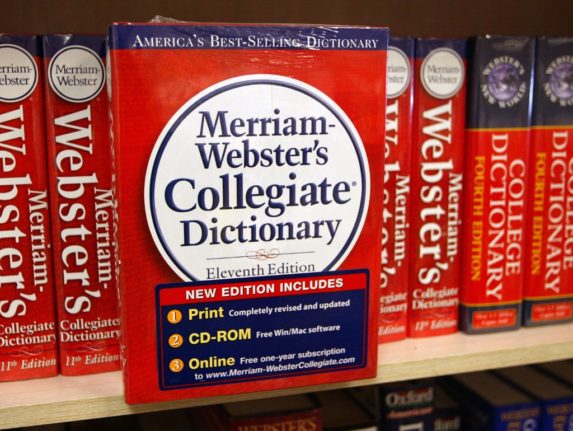 A Merriam-Webster's Collegiate Dictionary is displayed in a bookstore (Photo by Tim Boyle / Getty Images North America / Getty Images via AFP)
FACTCHECK: Do French waiters really tell customers what they can order?
It's a fairly regular event that someone will go viral with their story of a French waiter flatly refusing to serve a certain item, blithely ignoring any special requests or simply telling the customer that they are wrong. So is it true that French waiters tell customers what they can and cannot order?
Published: 18 October 2022 12:29 CEST