For members
A guide for how to survive fall in France for homesick Americans
Looking to recreate American autumn festivities while living in France? Here are some of The Local's tips for how to avoid the seasonal homesickness this year.
Published: 21 September 2022 09:32 CEST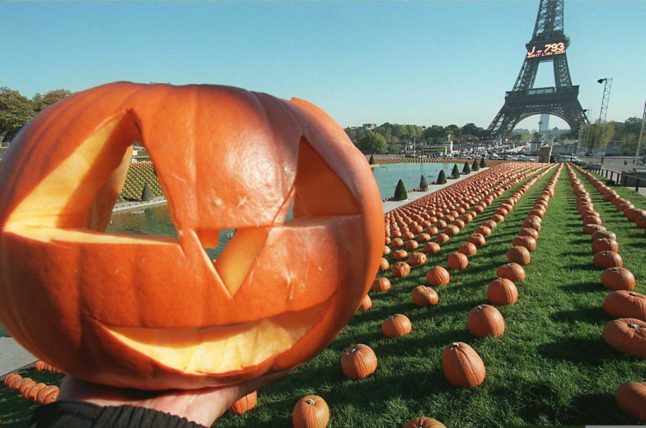 A person holds a hollowed-out pumpkin in front of the Trocadero gardens in Paris in the 1990s (Photo by PASCAL GUYOT / AFP)
Victoria Beckham caps French makeover with Paris debut
Having turned to French experts to overhaul her struggling business, Victoria Beckham is seeking the highest validation of the fashion world with her first runway show in Paris on Friday.
Published: 30 September 2022 09:00 CEST