For members
A guide for how to survive fall in France for homesick Americans
Looking to recreate American autumn festivities while living in France? Here are some of The Local's tips for how to avoid the seasonal homesickness this year.
Published: 21 September 2022 09:32 CEST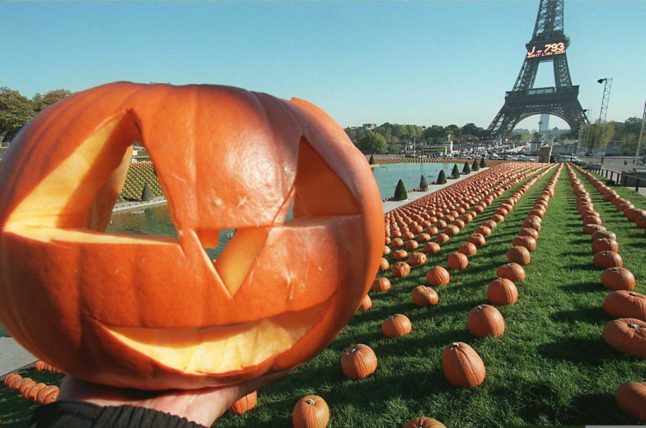 A person holds a hollowed-out pumpkin in front of the Trocadero gardens in Paris in the 1990s (Photo by PASCAL GUYOT / AFP)
Is UK national anthem 'God Save the King' actually French?
There is a popular theory in France that Britain's national anthem has French origins and is linked to an embarrassing health issue of King Louis XIV. But is it true?
Published: 20 September 2022 11:47 CEST