For members
'Slower lifts': What ski resorts in France will do to save energy this winter
Skiers in France may have to contend with higher prices this winter season, as resorts take measures to deal with rising energy prices.
Published: 20 September 2022 16:19 CEST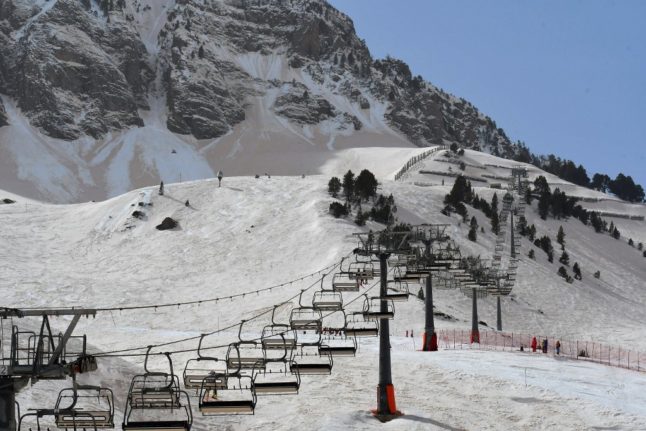 This photograph taken on March 15, 2022 in La Mongie ski ressort shows sand from Sahara that fell overnight covering the snow. (Photo by BASTIEN ARBERET / AFP)
French bakers protest over surging power prices
Dressed in aprons and brandishing baguettes, hundreds of bakers demonstrated in the streets of Paris on Monday to warn that the country's beloved bread and croissant makers were under threat from surging electricity and raw material costs.
Published: 24 January 2023 08:50 CET