For members
Reader question: Why are the leaves falling in summer and does that mean my garden is dead?
It might look like fall outside in certain parts of France, but it certainly feels like summer. So why are the leaves falling from the trees? And what does that mean for your garden?
Published: 9 August 2022 16:31 CEST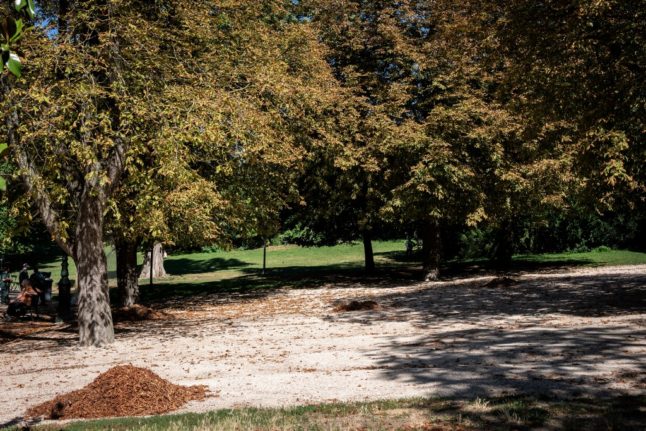 This photograph taken on August 3, 2022, shows early fall of leaves at the Buttes chaumont park in Paris as France experiences a heatwave. (Photo by BERTRAND GUAY / AFP)
Paris officials to run emergency exercise simulating a 50C day in the city
As the climate crisis pushes temperatures ever higher, officials in Paris are preparing a simulation of the day when the mercury tops 50C, in order to prepare the city's emergency response.
Published: 29 September 2022 12:42 CEST