For members
What are the limits on air conditioning in France?
From new laws to practical availability, here's a look on the limits on air-conditioner usage in France.
Published: 4 August 2022 10:46 CEST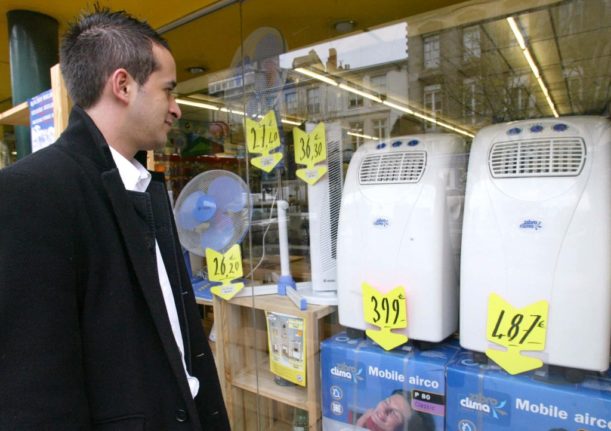 A man looks at air conditioners in Bordeaux, France in 2004 (Photo by MICHEL GANGNE / AFP)
Thunderstorms expected around contained French wildfire
French firefighters were keeping a wary eye on a huge blaze that appeared to be contained in the country's southwest, with thunderstorms and strong wind gusts expected in the area overnight.
Published: 13 August 2022 12:12 CEST