For members
Trees to trams: How French cities are adapting to summer heatwaves
The world is heating up, and France is no exception. Here is how the country plans to change the landscape of its cities in order to cope with ever-increasing heatwaves.
Published: 21 June 2022 10:20 CEST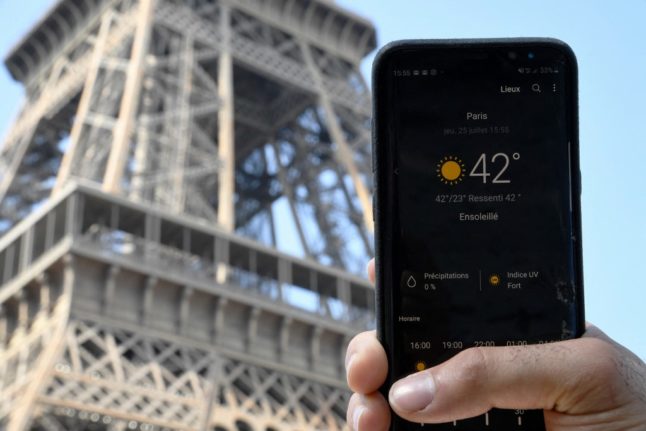 A person next to the Eiffel Tower holds a smartphone indicating a temperature of 42 degrees Celsius in 2019 (Photo by Bertrand GUAY / AFP)
Explained: The 'risky project' of a hydrogen pipeline between France and Spain
A planned underwater hydrogen pipeline connecting Barcelona and Marseille is a risky project, but one that is key for the European Union's energy independence.
Published: 9 December 2022 08:35 CET