For members
EXPLAINED: How to find a lawyer in France
The French legal system can be complicated, so in many circumstances it's better to have a lawyer on board. Luckily, there are a lot of qualified, English-speaking lawyers in France - here's how to find them.
Published: 21 June 2022 11:21 CEST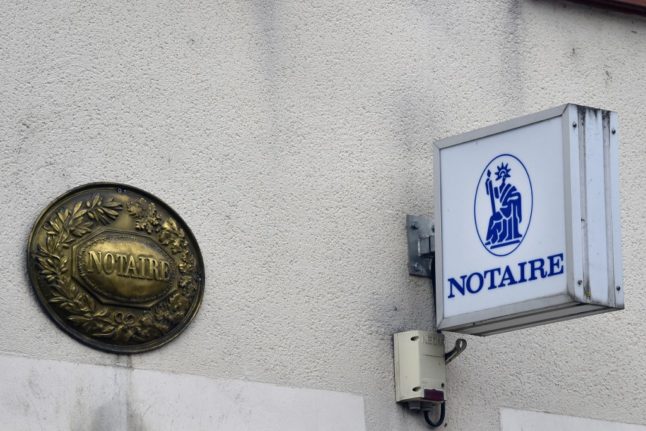 A plaque and a board indicate a notary office in France (Photo by PASCAL PAVANI / AFP)
French police track forest fire-starters by air and land
On the ground, two officers from a special mobile brigade of France's paramilitary gendarmerie speed along a forest track.
Published: 14 August 2022 09:48 CEST