Presented by Leggett Immobilier
Thinking about selling your property in France? Here's what you need to know
Owning a property in France can be a wonderful experience. Selling it, however, can be less so. With France's ever-changing regulatory landscape and heavy administrative burden, doing it all on your own can be stressful and fraught with risk, even if you know the market. Using an agent could be a great option which can save you a lot of both time and money. We explain why.
Selling a house in France can be complicated for a number of reasons, and while you may choose to sell it privately, asking for the help of an agency can make this process much easier.
Roz Collins and her husband had been running a successful business renting out their gites (holiday property) in Poitou-Charente for almost 10 years. Then they had to return to the UK and sell their French property.
But finding a buyer wasn't that easy.
"Although our house was stunning and had beautiful views, a number of factors made the selling quite challenging," Roz says.
"First of all, the property is a converted barn, so it's not an ordinary holiday home property, and secondly we put it on the market just when Brexit happened and then Covid followed, and the market just died," she says.
What's more, the house was in a quiet, rural area, with the nearest other private property being a quarter of a mile away, and the nearest town, Angouleme, about 50 km away, so the house was not exactly in the middle of a bustling city with lots of prospective buyers passing by.
The Collins had put their house on the market privately but soon realised their chances of success were low.
Are you planning to sell your house in France? Get some help from the market specialists, Leggett Immobilier
"You're very unlikely to find someone driving around in the country who will notice the property without any marketing, especially if it's an outside-of-the-city property," Joanna Leggett from the estate agent Leggett Immobilier says.
In fact, unlike just posting on one's social media, real estate agents such as Leggett reach a much broader market and are able to get a better final price thanks to their marketing expertise.
Furthermore, using an agency is the only way to get worldwide coverage and attract international buyers who are looking to buy properties in France. "Brits, Dutch, Belgians, Germans and lots of Americans are interested in acquiring a property in France," says Joanna.
"The best way to advertise and reach the most people is really to use an agent because we do all the marketing at no extra cost - it's also the best way to get the best price because an agent will be a more experienced negotiator and will be more neutral," she says.
One day, Roz got a call from Stephanie, an agent from Leggett Immobilier. "She had noticed our house was on the market, and was convinced she could sell it," said Roz. At that time, the couple had considered other agents, but Stephanie was the only one who followed through.
"She was so tenacious, extremely professional, really thorough, followed up on questions, gave us feedback," says Roz.
"We always said, 'if somebody is going to sell this place, it's going to be Stephanie'". And that's what happened.
Overwhelmed at the red tape involved in selling your house in France? Contact Leggett for advice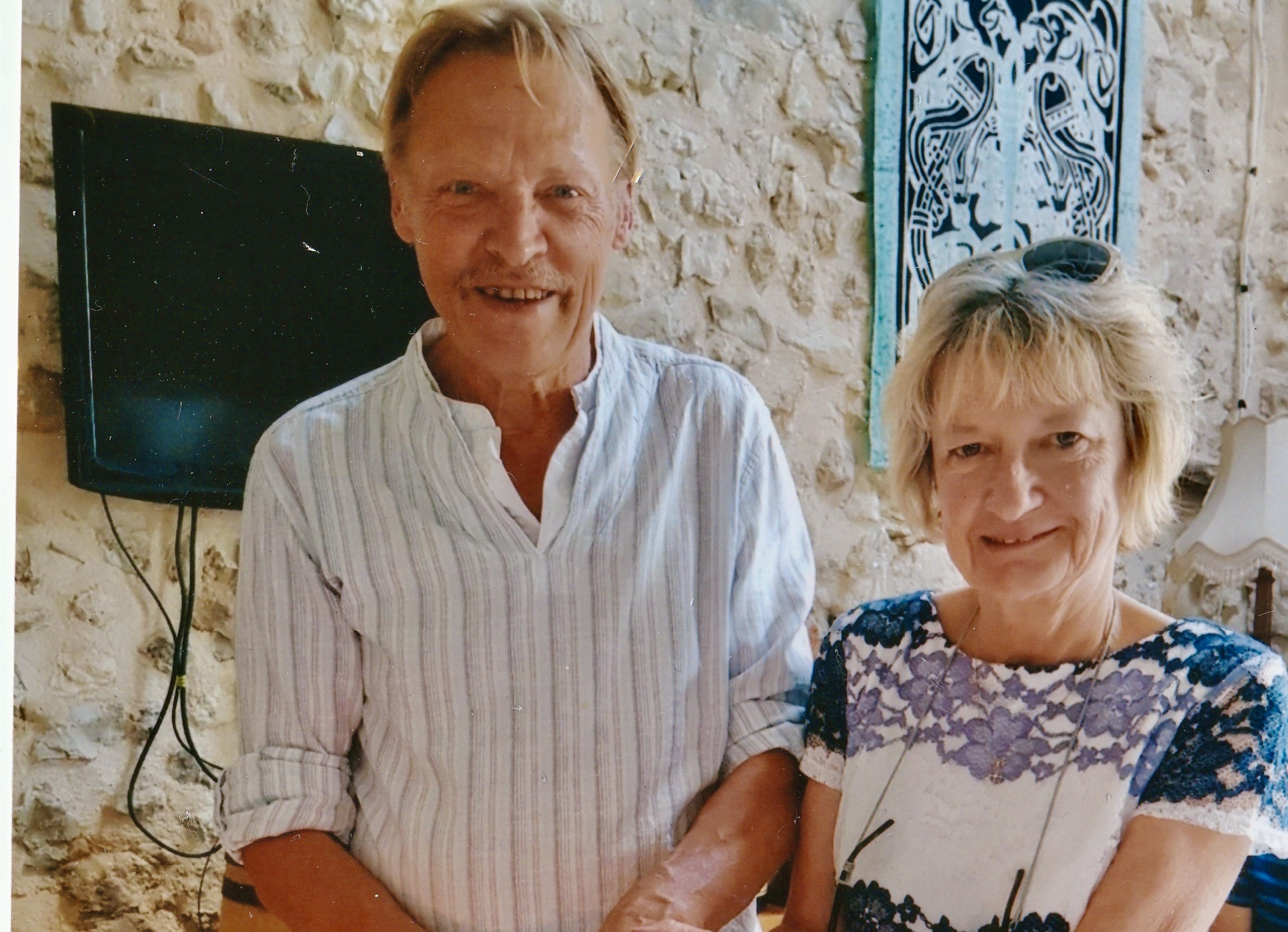 Selling a house can be stressful, and usually involves a lot of red tape and administration that perhaps not every seller is aware of, especially in France.
And for the Collins, Stephanie's help was priceless.
The Leggett agent was there to smooth out the process and conduct all the tests and reports that need to be done before a house is put on the market.
In fact, having an expert conduct a 'Diagnostic Performance Energétique', i.e. a diagnostic report which identifies the estimated consumption of energy of a building as well as the effectiveness of the insulation, is compulsory.
Other surveys on termites, lead paint, asbestos, the electricity supply, as well as septic tanks and numerous other issues are also mandatory.
Additionally, agencies such as Leggett take care of all the conveyancing and organise everything without the seller having to worry about a thing.
"We have the official capacity to draw up the 'compromis de vente' which if you were doing that yourself, you'd have to liaise with your notaire," Joanna says.
"An agent will spot things like, 'Is the buyer looking for planning permission for a swimming pool?' or, 'Are they looking to convert the barn into a house?', and can get the compromis drawn up much quicker than would the notaire," she says.
The agency also organises the signatures of the buyer and the seller, digitally or on paper, and then has it sent through to the notaire.
"Once the compromis de vente was signed, Stephanie went to the notaire personally on a number of occasions, she followed up, she took care of all the paperwork and she even met up with the buyers and picked up the contract herself in the UK," Roz says.
"She was extremely helpful, particularly for us because we were in the UK, but she also helped our buyers with their visas, which was amazing," she said.
"We couldn't have asked for more."

Want to sell your French house for the best price and with the minimum of fuss? Contact Leggett Immobilier
This content was paid for by an advertiser and produced by The Local's Creative Studio.
See Also