For members
Reader Question: How do you contest a parking ticket in France?
Returned to your vehicle to find an unwelcome surprise from French officialdom on your windscreen? He's what you need to know…
Published: 15 April 2022 13:03 CEST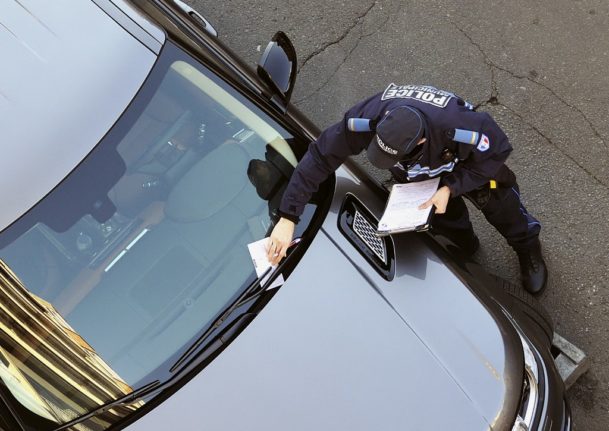 A uniformed French police officer issues a parking ticket on a car in Lille. (Photo: Philippe Huguen / AFP)
What to do if you are arrested in France
Everything you need to know if you find yourself in handcuffs in France.
Published: 21 June 2022 14:10 CEST
Updated: 22 June 2022 14:31 CEST