The Pasino de La Grande Motte, a casino near the southern French city of Montpellier, is offering a drive-through service for people worried about catching Covid. 
Gamblers can simply drive underneath one of the tents situated in the parking areas to play on the fruit machines and electronic roulette tables. 
It is thought to be the first such initiative in the world. 
The tents range in size, suitable for anywhere from between 3-10 people. Some contain minibars and coffee machines – others are even equipped with Playstation games consoles.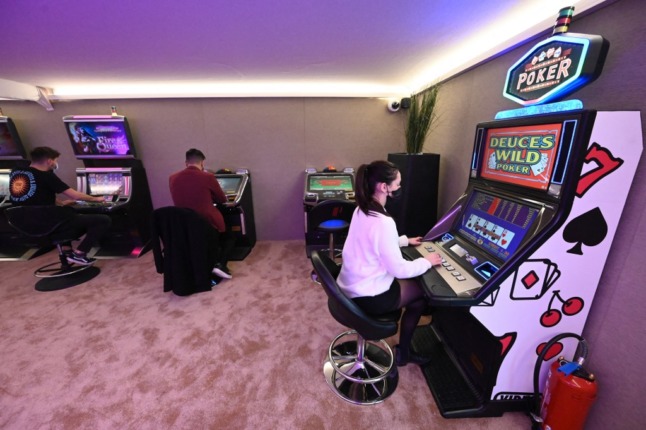 A view inside one of the tents in France's drive-through casino. (Photo by Pascal GUYOT / AFP)
Visitors are still required to be over the age of 18 and hold a valid vaccine pass if they want to make use of the service. 
The drive-through service was initially launched in April 2021, with director Benjamin Abou telling Le Parisien, "This new concept, adapted to the health context, will allow clients to come in their car and play while avoiding having to cross other people."
The tents will remain operational until the beginning of summer and are open Wednesday-Saturday from 6pm to 1am and on Sundays from 3pm to 11pm. More information is available here. 
Winnings can be collected at the exit of the drive-through. 
The casino itself remains open for those willing to take the risk.