For members
Why do French elections normally have two rounds?
When the French choose their next president, they go to the polls not once, but twice. Here's why France has a two-round voting system and what effect that has on the country's elections.
Published: 25 January 2022 15:27 CET
Updated: 7 April 2022 09:50 CEST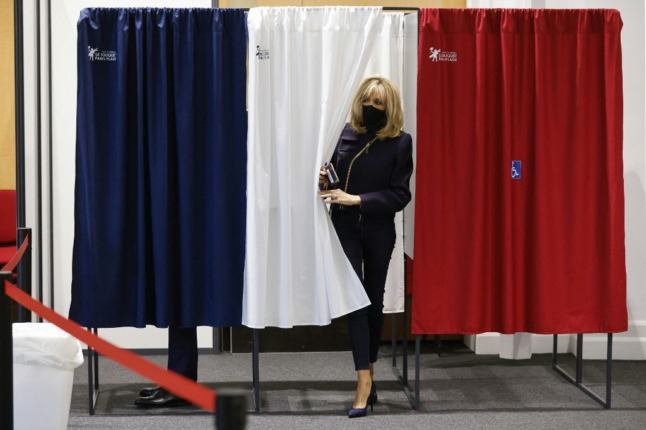 Brigitte Macron leaves a polling booth after voting in a French regional election. We investigate why France uses the two-round majority system for presidential elections. (Photo by Ludovic MARIN / POOL / AFP)
Newly appointed French Minister faces rape allegations
The final composition of the new French government was announced on Friday. A new investigation suggests that historic rape allegations against a newly appointed minister were ignored.
Published: 22 May 2022 13:12 CEST