For members
Why do French elections normally have two rounds?
When the French choose their next president, they go to the polls not once, but twice. Here's why France has a two-round voting system and what effect that has on the country's elections.
Published: 25 January 2022 15:27 CET
Updated: 7 April 2022 09:50 CEST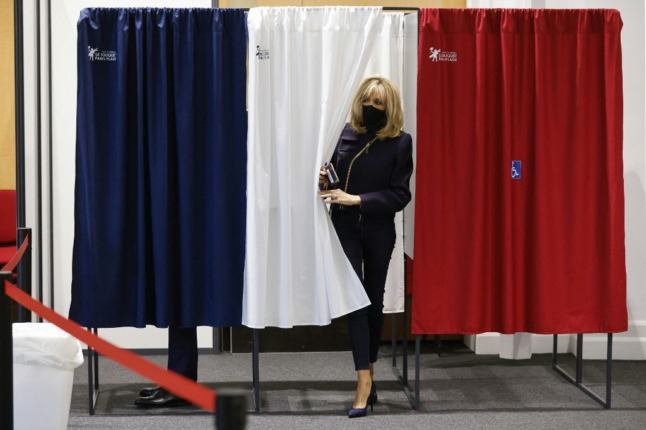 Brigitte Macron leaves a polling booth after voting in a French regional election. We investigate why France uses the two-round majority system for presidential elections. (Photo by Ludovic MARIN / POOL / AFP)
ANALYSIS: Who is winning the battle over French pension reform?
As the French government and unions continue their increasingly bitter struggle over pension reform, John Lichfield looks at who is winning the battle for public opinion and which side will back down first.
Published: 1 February 2023 13:40 CET
Updated: 4 February 2023 08:28 CET