For members
Why more and more French wine producers are going organic
As France launches a major study into the effects of pesticides on people living near vineyards, we look at the growing movement of wine-growers who are turning their backs on chemicals.
Published: 3 November 2021 09:05 CET
Updated: 6 November 2021 09:18 CET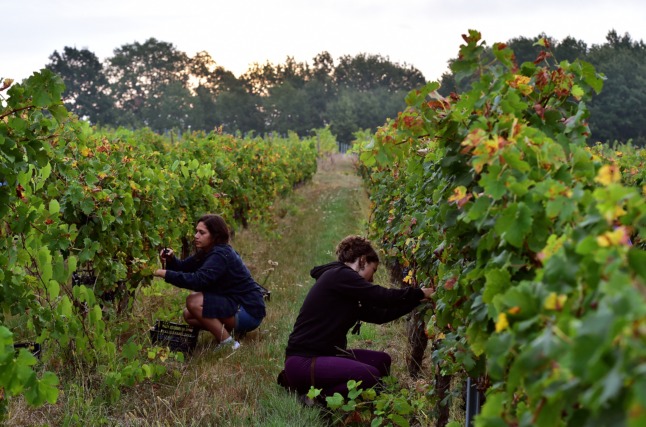 Harvesters pick grapes in the wineyard of Chateau Pre La Lande near Bordeaux, which produces an organic and vegan wine. Photo: GEORGES GOBET / AFP.
For members
Trees to trams: How French cities are adapting to summer heatwaves
The world is heating up, and France is no exception. Here is how the country plans to change the landscape of its cities in order to cope with ever-increasing heatwaves.
Published: 21 June 2022 10:20 CEST