For members
Reader question: Why were French soldiers in Mali?
France has announced an end to the almost decade-long military engagement Opération Barkhane, but why were French soldiers in the west African country of Mali in the first place?
Published: 2 November 2021 14:46 CET
Updated: 17 February 2022 09:24 CET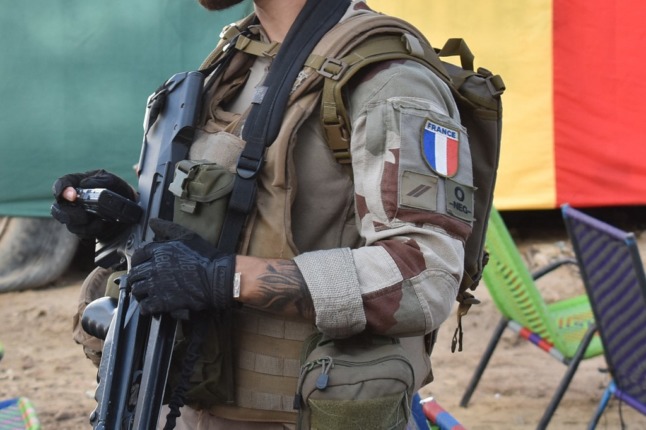 A French soldiers on operation in Mali. Photo by Maimouna Moro/AFP
France, Germany firm up ties as European 'driving force'
Germany's Chancellor Olaf Scholz and France's President Emmanuel Macron on Sunday pledged to drive Europe forward together, as the German leader visited Paris to celebrate 60 years of post-war cooperation despite recent strains.
Published: 22 January 2023 14:32 CET