For members
Reader question: Can I move into a French care home as a foreigner?
Many people move to France to enjoy their retirement, but what happens if you become ill and can no longer live independently?
Published: 11 October 2021 15:41 CEST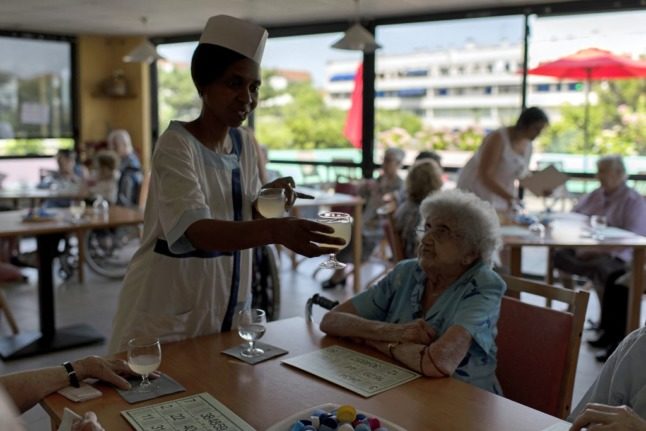 A nurse serving drinks to elderly residents at a care home in France while they play bingo. Photo: Romain Lafabregue / AFP
For members
Paxlovid, tests and isolation: Covid care for tourists in France
With travel opening up, many people are planning trips to France over the next few months, but the Covid pandemic has not gone away. Here are your questions answered on testing, isolation and medical treatment if you do fall sick while on holiday.
Published: 23 May 2022 12:52 CEST