For members
Football to food: 9 of France's fiercest local rivalries
From football to breakfast pastries, France contains some fierce local rivalries which are mostly fought through words and gastronomy, but occasionally spill over into physical battles. Here are some of the neighbours who love to hate each other.
Published: 21 September 2021 11:13 CEST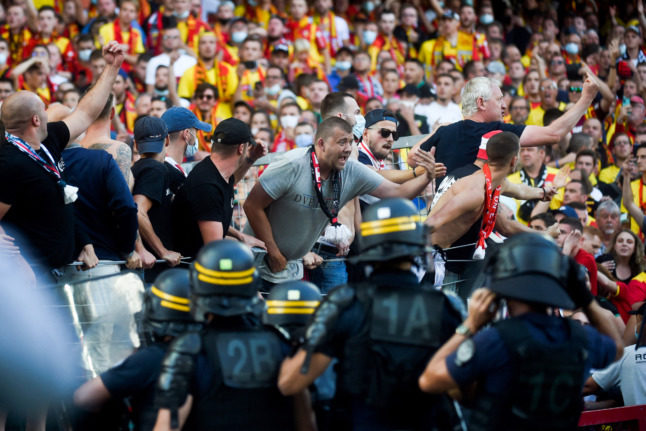 Lens supporters clash with riot police during their match with Lille. Photo: FRANCOIS LO PRESTI / AFP.
'Lost' manuscript of pro-Nazi French author published 78 years later
A book by one of France's most celebrated and controversial literary figures arrives in bookstores this week, 78 years after the manuscript disappeared
Published: 4 May 2022 11:42 CEST