For members
Covid health pass: What can Germany learn from France?
Germany has its own version of a Covid health pass - the 3G rules. But does it actually do the job? The Local editor Rachel Loxton found Germany could learn lessons from its neighbour after a recent trip to Paris.
Published: 10 September 2021 10:25 CEST
Updated: 12 September 2021 10:35 CEST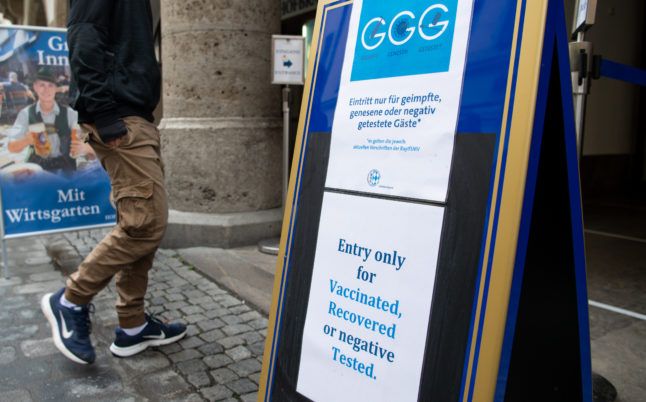 A sign outside a Munich restaurant informs guests that entry is only permitted for vaccinated, recovered or people with negative tests. Photo: picture alliance/dpa | Sven Hoppe
Vaccine pass for visitors in France – your questions answered
France now has in place a vaccine pass that is required for entry into a wide range of everyday venues including bars, cafés, tourist sites and long-distance trains - but this can be complicated for visitors or people vaccinated outside France.
Published: 24 January 2022 17:03 CET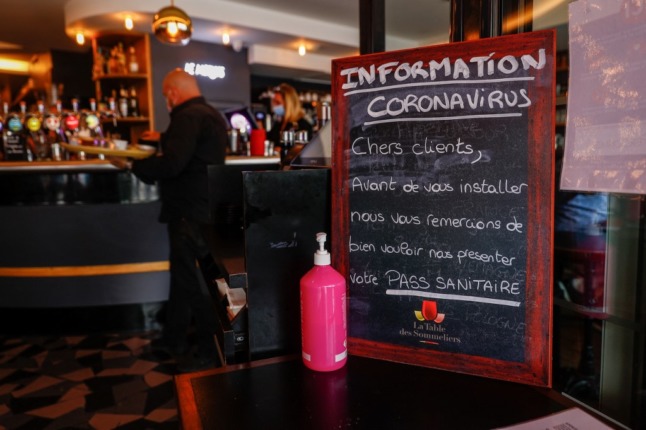 Bars and cafés are among the French venues that require a vaccine pass. Photo: Sameer Al Doumy/AFP