For members
How people vaccinated outside the EU can access the French health passport
France has extended its health passport scheme so it will be required to access a number of everyday venues including cafés, trains and tourist sites - so how can visitors from outside the EU access this?
Published: 21 July 2021 16:16 CEST
Updated: 1 September 2021 10:55 CEST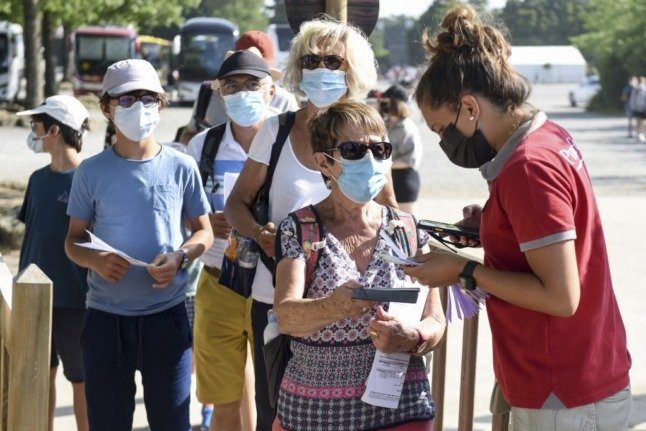 Photo: Sebastian Solom Gomis/AFP
Trains, ferries and schools: What to expect from France's 'general strike' on Thursday
Unions are calling for a 'general strike' in France this week, demanding wage increases to cope with the cost of living. Here's how the strike action will affect services.
Published: 27 September 2022 12:42 CEST