For members
Can families with unvaccinated children holiday in France this summer?
With the expansion of France's health passport scheme, accessing venues like cafés, museums and tourist sites will be more complicated for those who are not vaccinated. So what does this mean for families whose children have not yet had the vaccine?
Published: 15 July 2021 11:05 CEST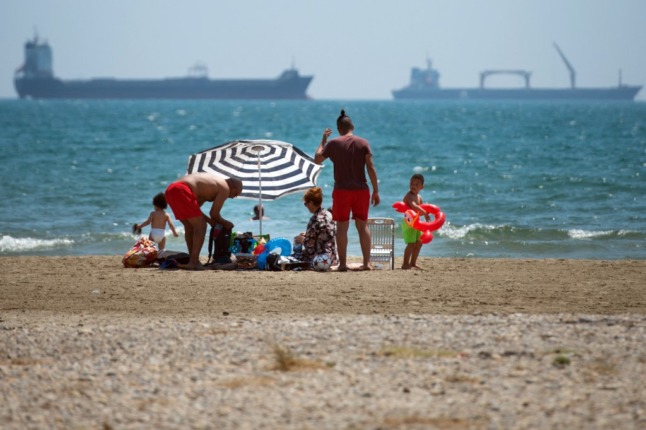 Photo: Bertrand Langlois/AFP
Drought-hit Mont Blanc shuts shelters to dissuade hikers
Authorities in the French Alps said Friday they had closed down two popular mountain shelters used by Mont Blanc climbers because of potentially deadly drought-related rockfalls.
Published: 5 August 2022 16:26 CEST