For members
20 phrases to use for France's reopening of bars and cafés
Forgotten how to speak French, socialise or both during the weeks of lockdown measures, bar closures and curfews? Here are some handy phrases to use now that you can meet up with friends for a glass of wine (or three) at your local café.
Published: 12 May 2021 17:24 CEST
Updated: 19 May 2021 14:26 CEST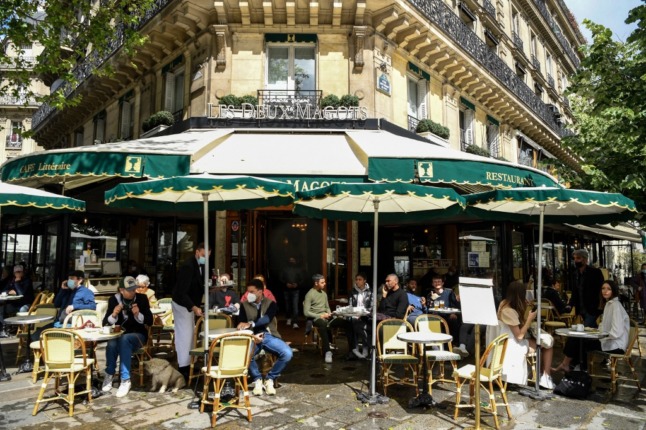 Ready to chat in France over coffee again? Photo: BERTRAND GUAY / AFP
France scraps compulsory self-isolation after positive Covid test
France's public health body outlined how Covid-19 rules changed starting on February 1st, including an end to compulsory self-isolation after a positive test result.
Published: 30 January 2023 12:37 CET
Updated: 1 February 2023 16:26 CET