For members
Calendar: When shops, bars, museums and others can reopen in France
As the French government prepares to gradually reopen France's closed sectors, these are the dates to look out for.
Published: 22 April 2021 10:52 CEST
Updated: 22 April 2021 19:20 CEST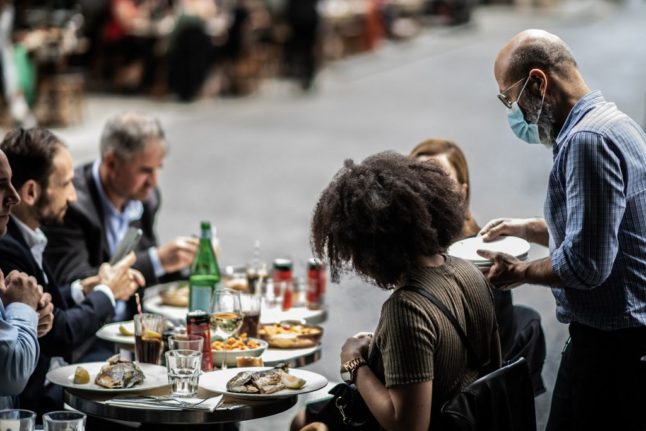 Terraces will be among the first places to reopen in France, according to the French government's tentative plan. Photo: Martin BUREAU / AFP
WHO says European festivals should go ahead despite monkeypox risk
Most new cases of monkeypox are currently detected in Western Europe. The World Health Organisation says this is no reason to cancel more than 800 festivals scheduled to take place on the continent this summer.
Published: 25 June 2022 12:37 CEST