For members
Reader question: In lockdown areas of France, when can I walk my dog and how far can I go?
As any dog owner will tell you, walkies do not stop for a little thing like a year-long health crisis, so here are the rules on walking the dog if you live in one of the 16 areas of France now under 'lockdown light'.
Published: 22 March 2021 16:06 CET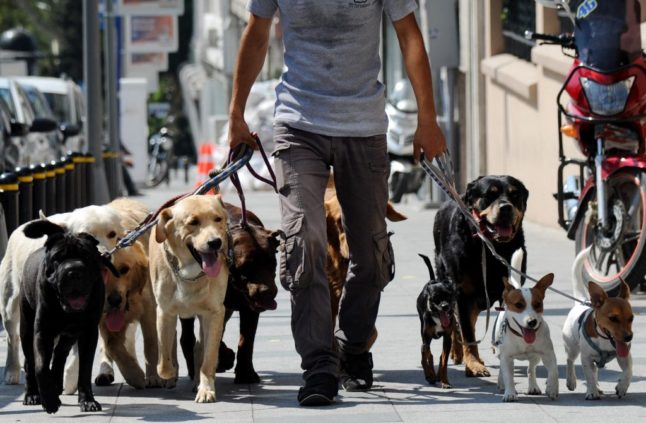 Fortunately you don't need a form for each dog. Photo: Bulent Kilic/AFP
Experts warn of high levels of flu in France this winter
Experts have warned of a particularly bad flu epidemic this winter in France due to a combination of lowered immune systems and 'vaccine apathy' - urging high-risk groups to get their shot as soon as the flu vaccination campaign begins in October.
Published: 28 September 2022 11:37 CEST