For members
Reader question: In lockdown areas of France, when can I walk my dog and how far can I go?
As any dog owner will tell you, walkies do not stop for a little thing like a year-long health crisis, so here are the rules on walking the dog if you live in one of the 16 areas of France now under 'lockdown light'.
Published: 22 March 2021 16:06 CET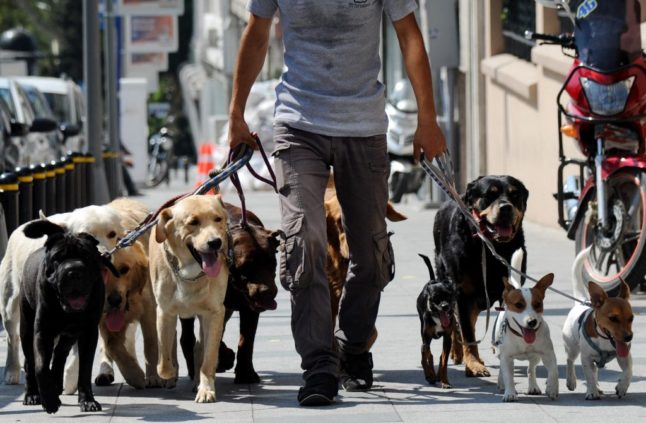 Fortunately you don't need a form for each dog. Photo: Bulent Kilic/AFP
For members
Reader Question: How long do I have to work to qualify for a French pension?
If you have worked both in France and in another country, you might be curious at what point you become eligible for a French pension. Here is what you need to know.
Published: 20 January 2023 16:16 CET