Teachers, rail workers and other public service workers will take to the streets in Paris and other cities around France on Thursday in protest against job insecurity, poor pay and worsening work conditions.
Several unions have joined the call to down tools, including CGT, FSU and Solidaires although the largest union – CFDT – is not involved.
Schools and public transport services could be disrupted as a result. Parents and commuters would do well to check whether their establishment or means of transport has been affected.
It will be the second time in less than two weeks that teachers have protested in France, following a one-day strike on January 26th to ask for more resources and higher salaries.
READ ALSO: French teachers stage national strike over pay and working conditions
In Paris, a march will depart from Place de la République at 2pm, heading south east of the city centre via Boulevard Voltaire and ending up at the Place de la Nation.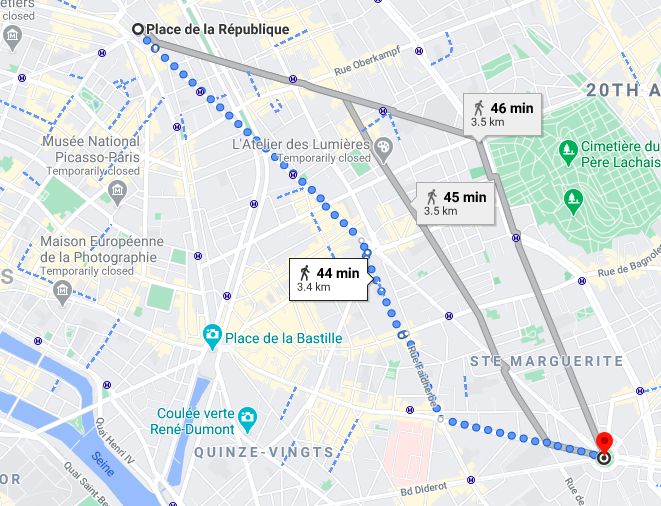 Photo: Google Maps
Police will be monitoring the protest and several metro stations on the route will close down during the march.
Several groups have pledged to join the protest, including students, who also joined the teacher's strike action in late January to express their anger over growing poverty and mental health issues in the wake of the pandemic.
France is currently under a strict 6pm to 6am curfew due to Covid-19, and during the recent protests police have used water cannon to disperse protesters around 4pm-5pm.
There is a risk of clashes with the police – as is always the case during protests in France – especially on the fringes of the march.