"So, after Brexit a Brit can turn up at the French border with a cheddar cheese sandwich, the sandwich will be allowed in and the Brit will have to clear off home again. Brexit: Fewer rights than cheese."
How wrong I was. It turns out cheese can't travel either.
Some people have suggested that this may be due to negotiating incompetence and or wilful self-destruction on the part of the British government. But those that live in France know different. The British were up against Michel Barnier, a French bureaucrat, they never stood a chance.
READ ALSO Tea, Bovril and ham sandwiches – what can you bring into France from the UK?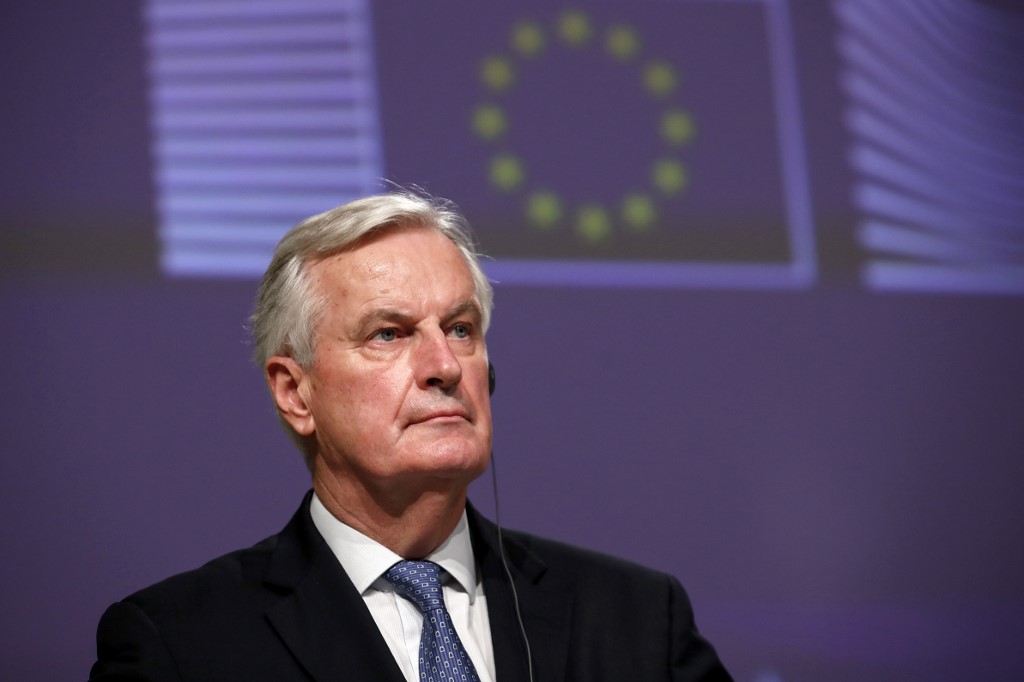 Michel Barnier, aka the French bureaucrat. Photo: AFP
The words French Bureaucracy have a similar effect on the well-being of this household as the words Spanish Inquisition had on Catholic sceptics in the 16th century; they strike terror.
It's not just the tentacle-like ubiquity or its vice-like governance over every single aspect of life here, it's worse than that. It's that it's dressed up as being in your interest.
The Mairie is the local centre of the web, and I can highly recommend always having a friend on the inside, though even then be prepared.
We set up a chambres d'hôtes a few years ago and a courtesy call to your local Mairie is a recommended starting point. It turns out our chambres d'hôtes would be one square metre bigger than just your basic so legally we had to employ an architect. Our courtesy call cost us €5,000.
Another example. I had mislaid my son's carte d'identitie and so had an appointment at the Mairie to arrange a replacement.
As usual French bureaucracy demanded a wealth of accompanying documentation, one of which was proof of our address. I had just been granted citizenship by France and therefore, I thought, what could be more proof than a letter addressed to me from the Ministère de l'Intérieur?
After all, that's precisely where my son's application would be sent?
A letter from the Ministère de l'Intérieur is apparently insufficient proof for the, er, Ministère de l'Intérieur.
READ ALSO The A-Z of French bureaucracy
Fortunately, I'd brought a water bill as back up. Unfortunately, a water bill cuts no ice either. An electricity bill? The helpful receptionist asked. No, we hadn't brought one. A taxe d'habitation letter? She tried. Not for this year, my wife said, pointing to the list of documents which stipulated that proof of address must be less than three months old. Oh, it doesn't matter for taxe d'habitation, said the nice lady and my wife drove home to root one out.
Twenty minutes later she was back, producing the document with a flourish. 'Ah,' said the receptionist nervously. 'The birth certificate. It's not less than three months old.'
This time I pointed to the list of required documents, 'It says original birth certificate', this is the original.'
'This isn't less three months old,' she repeated icily, her mask slipping.
'Your document list doesn't say it has to be,' my wife countered, a fonctionnaire herself, and well equipped to deal with these things.
'But it has to be less than three months old.'
'Why?'
'It's the rules.'
'Why?'
'Because… because… circumstances change. He may have got married!'
'He's 8,' my wife said calmly, landing what you might think would be a fatal blow, but no, we left to go to the Préfecture in a town 30km away to get an up-to-date photocopy of the original document we already had.
French bureaucracy knows how to make you squirm with fiendish efficiency. All official post, bills, final demands, forms etc. are, it seems, posted on a Friday.
The recipients then get them on a Saturday when there is no-one to complain or talk to, no-one to address your ire towards, it's like a state sponsored bout of ginger-knocking and you're left to stew for the whole weekend.
READ ALSO French bureaucracy – the essential documents you will always need
Inevitably the Taxe Foncière bill arrived on a Saturday morning. Now, I'll admit that it was partly my fault as I had initially filled in the wrong form, but then they said they'd lost my wrong form, so I filled in the right form, wrongly, which they then added to the wrong form that I'd filled in correctly and which they had magically found. Anyway our bill was out, by at least €1,500.
On the Sunday I took my son to a Fun Run to try to calm down.
'Right,' said the starter, 'here are the rules! When I fire the starting pistol, you start… but…' of course, there's a but, 'you must not run past my colleague on the bicycle there. This is for your own safety. Do not, and I want to make this clear, overtake my colleague on the bicycle or you will be disqualified! On your marks, get set, GO!'
The kids set off at a pace, unfortunately the man on the bicycle wasn't ready and only twenty metres down the track he was gripped with panic.
He wasn't even on his bicycle. He jumped on wobbling terribly and tried to get going but it was too late. All of a sudden he was engulfed by 40 odd youths who were terrified to pass him but had nowhere to go.
It was a debacle, an over-organised, rule-heavy fiasco which summed up perfectly the stifling red tape intrusion and utter po-faced intransigence of bureaucrats.
Like I say, the British negotiators never stood a chance against these Ninja administrators; at least, now I'm French, they're on my side. At least I think they are.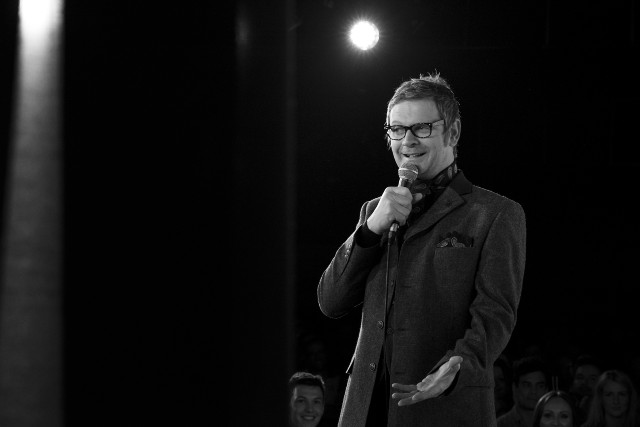 Ian Moore is a best-selling author and comedian. He's also the owner of a Chambres d'hôtes in the Loire Valley where he lives with his Franco-Anglais wife, three children and a petting zoo whose creation he has yet to be consulted on. He writes regularly on life in rural France and you can find him at www.ianmoore.info or on Twitter @MonsieurleMoore