Ski resorts in France had been hoping the government would give the green light to reopen lifts and cable cars on February 1st but with rising Covid-19 infections, the tourism minister announced on Wednesday they would remain closed.
Jean Baptiste Lemoyne warned that it was "unlikely" ski lifts would open at any point in February and said the whole winter sports season could be a write-off.
Speaking after a defence council meeting that brought together top ministers and President Emmanuel Macron, Lemoyne said: "A reopening in the middle or end of February is highly unlikely. We are looking at a complete write-off for the season (saison blanche)."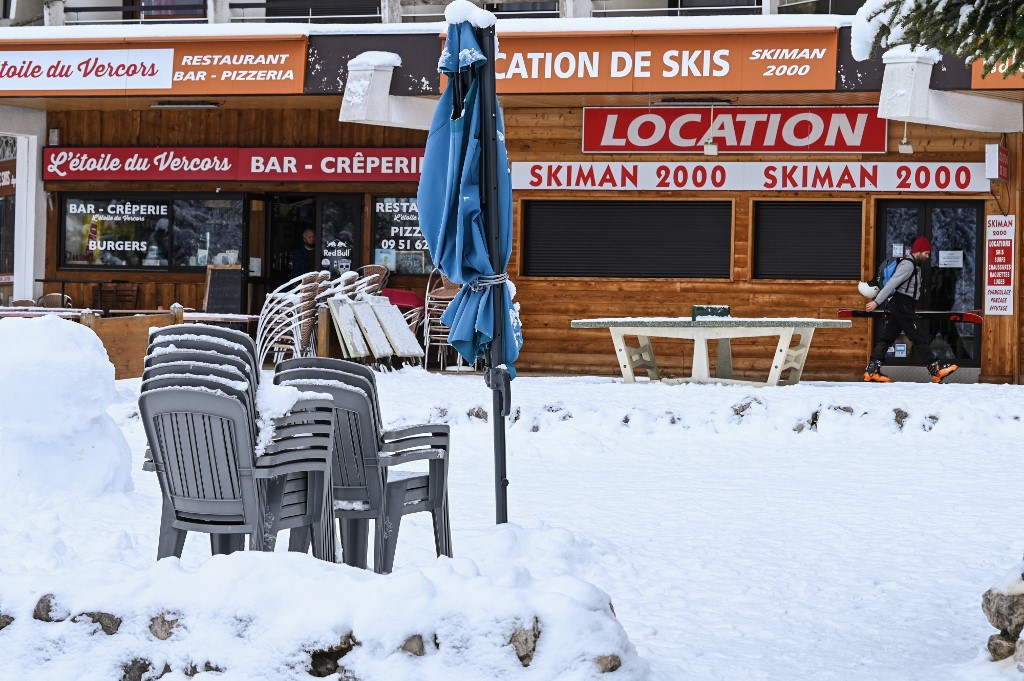 AFP
Unlike neighbouring Switzerland, France has kept its ski resorts closed since the end of lockdown in early December.
While the government has allowed travel to the mountains and allowed ski resorts to accept holidaymakers, ski lifts and all other infrastructure had to keep shut, ruling out most winter sports. Bars and restaurants in resorts are closed as they are across the country.
Alpine areas are among the ones the hardest affected by Covid-19, which is one of the reasons that the government worries about relaxing rules on skiing activities.
Speaking earlier this month Tourism Minister Lemoyne accepted the ski industry which is worth around €11 billion a year and employs around 120,000 workers each winter, needed clarity.
"The government is well aware of that the sector needs clarity and we are committed to providing this for the rest of the season as quickly as possible," Lemoyne said.
Prime Minister Jean Castex will meet industry players in the coming days in order to "finalise the economic support measures" for companies affected by the prolonged closure, Lemoyne said.
"The snow cannons are not going to be working, so the cannons of compensation must be there," he said.
Occupancy rates at ski resorts have already collapsed to "20 or 30 percent" at most, "compared with 95 percent usually" during the Christmas holidays, he added.
The chances of France's ski slopes opening for the traditional winter holidays in February, when tens of thousands of skiers from France and across Europe head to the Alps, were lessened by a surge in Covid-19 infections in the south east of the country.
To rub salt into the wounds of France's ski industry, slopes in neighbouring Switzerland are open but it hasn't all been plain sailing.
However crowds of skiers queuing for lifts has sparked alarm about clusters of infections and a ski lift operator in the Swiss resort of Bergün was sacked after complaining of a lack of compliance with coronavirus measures