What's happening?
This is all to do with the notice that rail workers have to give before going on strike. Since 2007, rail workers directly involved in the circulation of trains – ie drivers, signal staff or controllers – must file a déclaration d'intention individuelle (declaration of intent) 48 hours before they walk out.
This doesn't stop people striking, of course, but it does give rail company SNCF crucial information on how many staff they will have working on each day, so they can plan reduced strike timetables accordingly.
During the mass strikes of 2019, SNCF published at 5pm each day the detailed timetable of exactly which services would be running the following day, based on how many DIIs they received.
This meant that although the services were greatly reduced, travellers did at least have concrete information about which services would be running, and there were very few last-minute cancellations of services.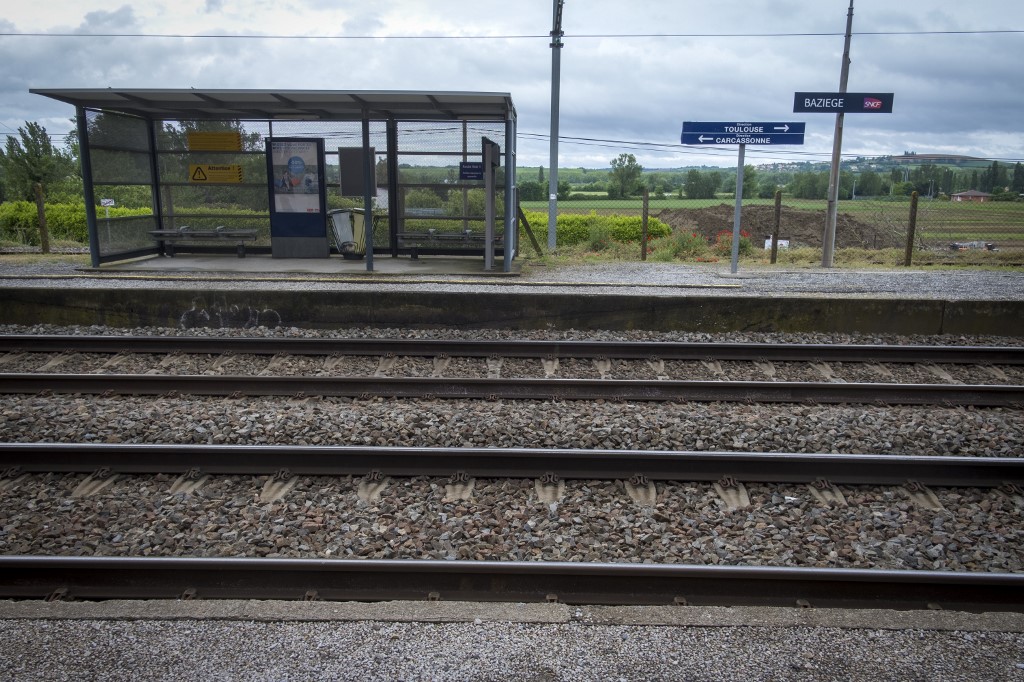 It could become a matter of guesswork whether a train will turn up. Photo: AFP
So what has changed?
On December 12th 2020, the high-speed TGV routes in France were opened up to competition, meaning other firms can bid to run routes.
Unions say that the 48-hour notice period should therefore no longer apply to workers on TGV routes, as it won't apply to workers on routes run by other companies.
The union CFDT-cheminots, the largest union of rail workers, is preparing a legal challenge on this issue.
"We are told again and again that SNCF must be a company like any other," said union spokesman Sébastien Mariani. "But they only apply to us the negative sides of the private sector, such as the notice of intent, and not the positive."
Which services will be affected?
This only concerns TGV services, which are the high-speed inter-city routes.
The slower local TER trains, the Intercité routes and the suburban Transilien and RER services will not be affected as their competition rules remain unchanged.
Will it really make much difference?
If the challenge succeeds it won't affects how often strikes happen or how many people go out on strike, but for those who have to travel during a strike it could have a major impact.
There are multiple unions representing workers on French railways and they don't often work together, so sometimes only members of one union walk out, other times members of several different unions. Many workers are not actually members of any union, but walk out in sympathy on certain issues.
French workers are not paid during strikes (although unions do have collections for them) so in long-running strikes more and more people go back to work as the action drags on and their money runs out.
For all these reasons, estimating the number of people who will actually be on strike on any single day is very difficult for rail bosses without a DII. 
"Before the 2007 law, it was a mess," an internal SNCF source told Le Parisien. "As we learned at the last moment who was on strike and who wasn't, we cancelled trains just before departure. Users were going crazy."
The scrapping of DIIs could see a return to those days when users had to just turn up at the station and hope that something might be running, at some time of the day.
Are there any strikes planned for 2021?
The 2019/20 mass transportation strikes – in a dispute over pension reform – were the most disruptive strikes to hit France since 1995, so it certainly wasn't a typical year.
Having said that, there has been at least one rail strike in France every year since 1947 (and that's only when SNCF started keeping detailed records) so the likelihood of getting through 2021 without any strikes is pretty slim. Set to be a turbulent year for all sorts of reasons, the government will have to make some tough economic choices as global recession looms, and these are unlikely to find favour with all of France's unions.
READ ALSO Don't ask 'why are the French always striking' but look at what the strikers have achieved
At this stage there are early calls for a 'national and general strike' on February 4th, called in protest at the government's 'economic relaunch' plans which some unions say underline workers' rights and social protections. At this stage, however, it's not clear whether the bigger unions will back this.