Finance Minister Bruno Le Maire this week published his new book L'Ange et la Bête: Mémoires provisoires (The Angel and the Beast: Provisional Memoires) covering his time working at the ministry.
Here's what you need to know about it:
1. He's an experienced writer
This isn't Le Maire's first foray into literature, or even his first book since he became Finance Minister – since his arrival at Bercy in May 2017 he has authored three books. He has also previously written an erotic novel under a pseudonym.
This book describes his day-to-day work in government, including negotiations with the USA over France's digital tax (which lead to punishing tariffs on French wine) and the European and domestic response to the Covid pandemic.
Its title comes from a quote from French author Blaise Pascal: "Man is neither angel nor beast, and the misfortune is that whoever wants to be an angel should be a beast."
He told Le Parisien that he mostly wrote it over the summer while on holiday and finished it during the second lockdown in October, getting up two hours earlier than usual to write.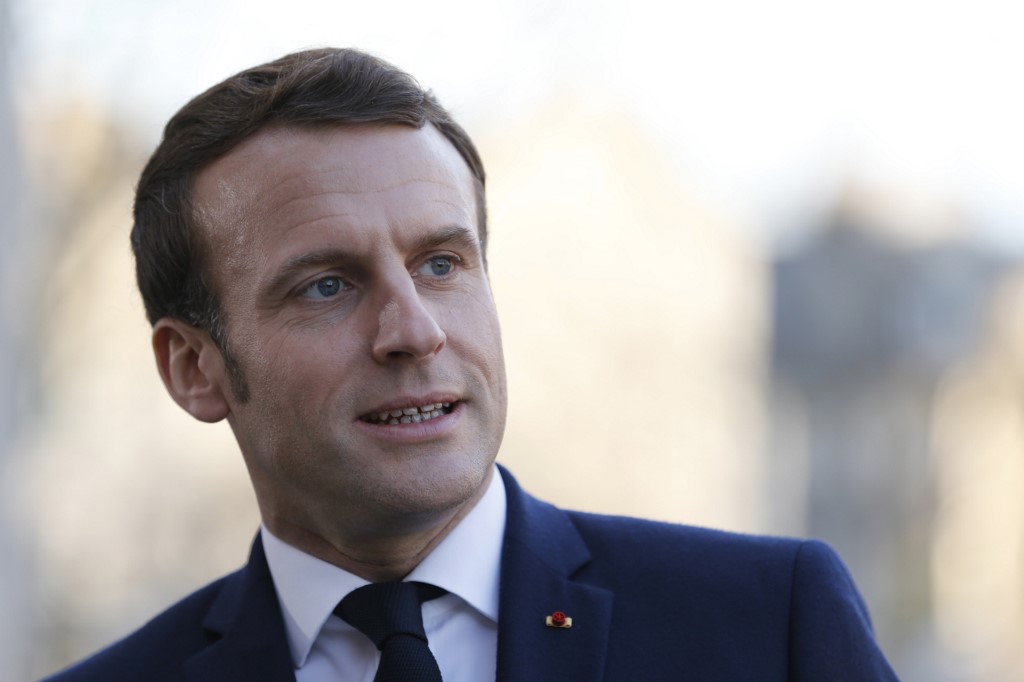 Gaze into those blue eyes . .  Photo: AFP
2. He really likes Emmanuel Macron's eyes but is not so keen on Donald Trump
The sections of the book that have attracted most attention are those where he describes the various world leaders that he meets in the course of his work.
Donald Trump is described as not listening during negotiations on the digital tax at the G7 summit. He also apparently described Le Maire as "handsome", turning to his wife Melania and saying: "Isn't he handsome, the minister?"
An entire chapter is devoted to praise of German Chancellor Angela Merkel and her policies for Germany and Europe, with a more personal description also included: "The corners of her lips fell in two deep furrows, like acts of perpetual contrition for the past faults of Germany, of which she had an acute knowledge."
But it's when he moves on to describing his own boss Emmanuel Macron that things get really poetic.
According to Le Maire, the president's eyes have "a blue gaze tinted by metallic sparkles, like a lake burdened with sunshine whose surface it would have been impossible, under the scintillating reflections, to pierce."
3. The book definitely isn't announcing his own presidential ambitions
Le Maire, who was formerly a minister in Nicolas Sarkozy's government before joining Macron's party in 2017, has firmly denied that the book is laying out his stall for a future presidential bid.
He told Le Parisien: "It's not a book about candidacy or emancipation. This story is a way of showing my support for the choices we have made over the past three years and, of course, my personal support for the President."
He added that the book had been sent to Macron and Prime Minister Jean Castex ahead of publication "with a small dedication, of course".
Not all political commentators appear convinced by these protestations of loyalty.
4. He thought he would die when he had Covid
Le Maire tested positive for Covid in September 2020, but returned to work after a couple of weeks of self isolation.
At the time he seemed to have had a mild case, but the description in his book seems a little more serious.
He writes: "I didn't know this yet, but the virus circulated in my body. It would make me go through a moment of distress … I felt my infected lungs were in a tightening noose and I thought I would die suffocating. It would exhaust me."
In a little-known side-effect of the virus, however, it also "forced me to write the last pages of this book".
5. Writing erotic and romantic novels is practically a requirement for French government
Le Maire is far from the only published author in the French government and many past and present ministers have turned their hands to erotic and romantic works.
French politician and novelist Aurélie Filippetti has also included a very racy scene in a novel and there's the erotic novel written by former President Valéry Giscard d'Estaing in 1994, Le Passage (The Passing) which sparked rumours of an affair between the former president and Princess Diana.
And then of course there's Emmanuel Macron's unpublished novel. The
President is believed to have
, when very young, written a novel about his budding relationship with Brigitte Trogneux (now Madame Macron) although it's not clear whether this a romance or something a little smuttier and very few people claim to have actually read it.